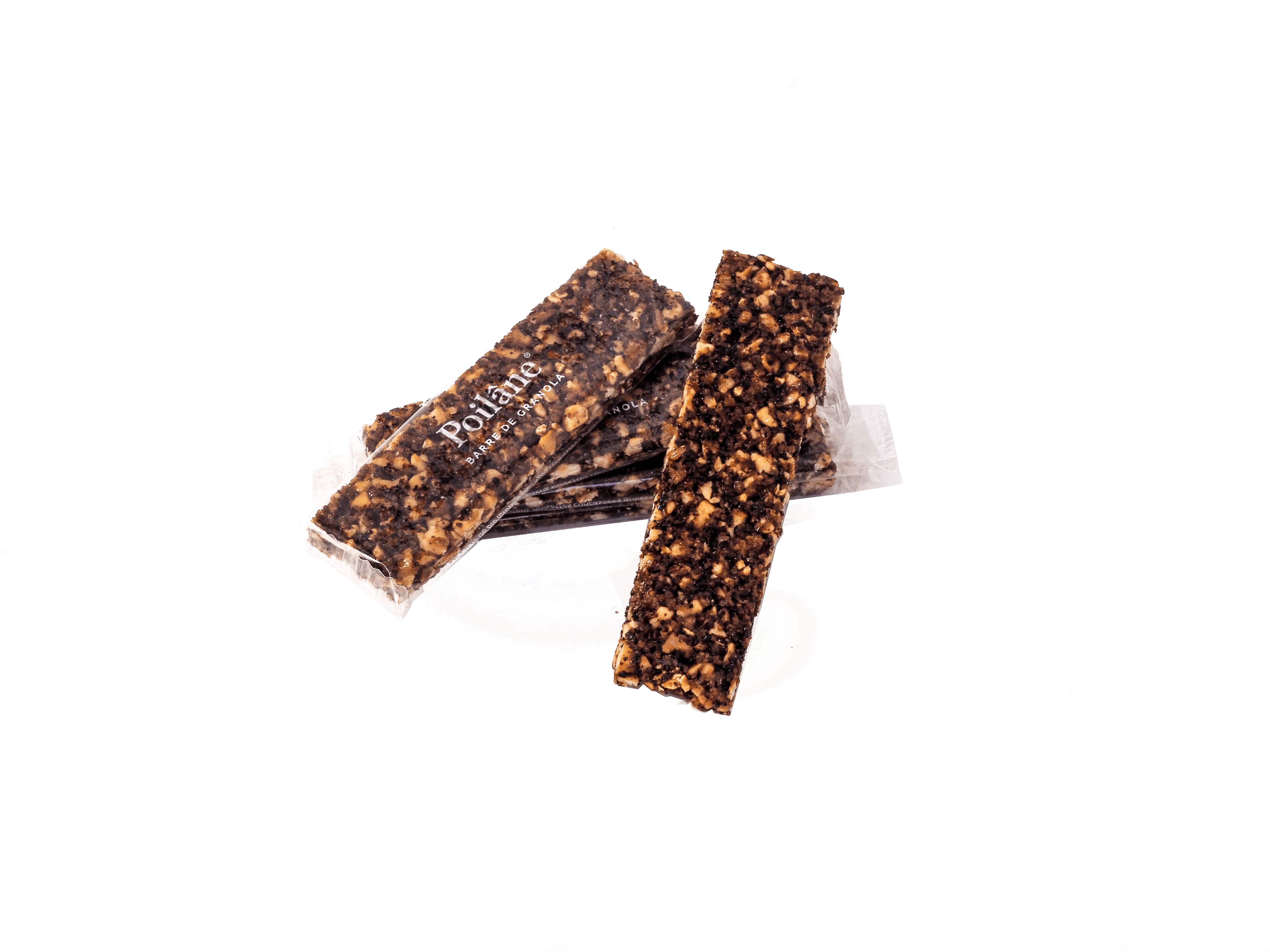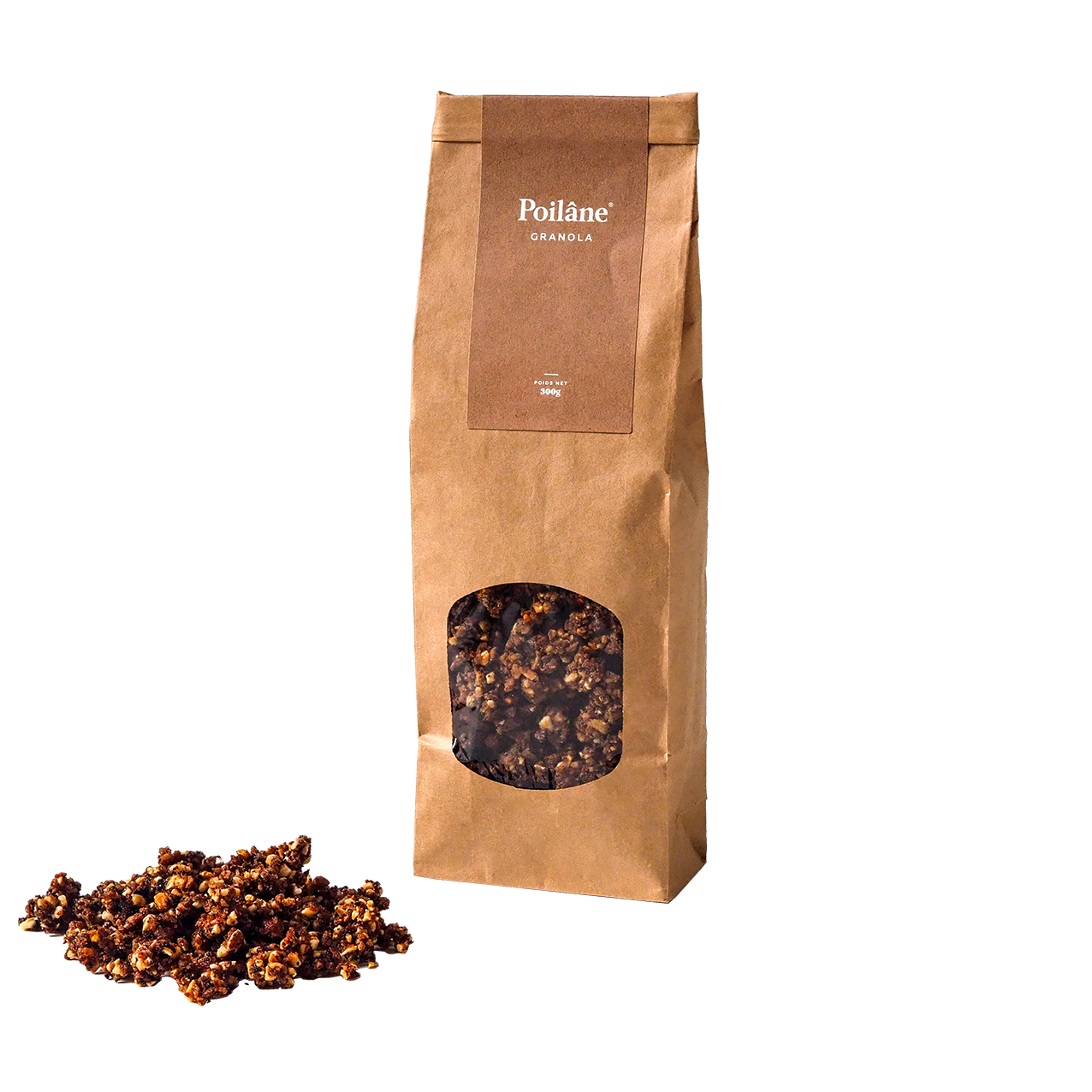 GRANOLA
Regular price
Sale price
2,40 EUR€
Unit price
57,14€
per
kg
---
---
Tax included.
---
Product availability
click & collect
in our 6 stores in Paris and London
France and International delivery
Standard or Express
Description
HOMEMADE GRANOLA - THE GOURMET BLEND FOR SWEET BREAKS. Poilâne® Granola is a homemade blend of roasted hazelnuts, almonds, walnuts, puffed rice, wheat flour, and honey. Our granola can be found in bags of 300g and in the form of a bar. Best enjoyed at breakfast, or as a sophisticated snack at school, the gym, or the office. No additives, no preservatives.
Granola : Our home recipe for gourmet breaks.
The origins of granola date back to the 1860s, when spas and hydrotherapy centers were very popular. It was then that Dr. James C. Jackson of New York City, a strong advocate of healthy eating, offered what he called "granula" to his patients (yes, granula with a "u"!). It was a graham flour dough spread in thin layers on baking sheets and baked in the oven.
In the 1960's the development of the health food market helped to rehabilitate the image of cereals by returning to a healthier version made from whole grains. These cereals had become very popular with the hippie movement under the name "granola". These were mixtures of grains, nuts and/or dried fruits, baked in the presence of sugar or honey to enhance their flavor and obtain a crunchy texture.
Today, a quality granola is an interesting option to provide your body with the energy and nutrients it needs to start the day on the right foot or to satisfy a small or large hunger! Foodies use it in their smoothie bowls, as a garnish for summer salads or to decorate their morning toast... The variations are endless! It's up to you to find your own!