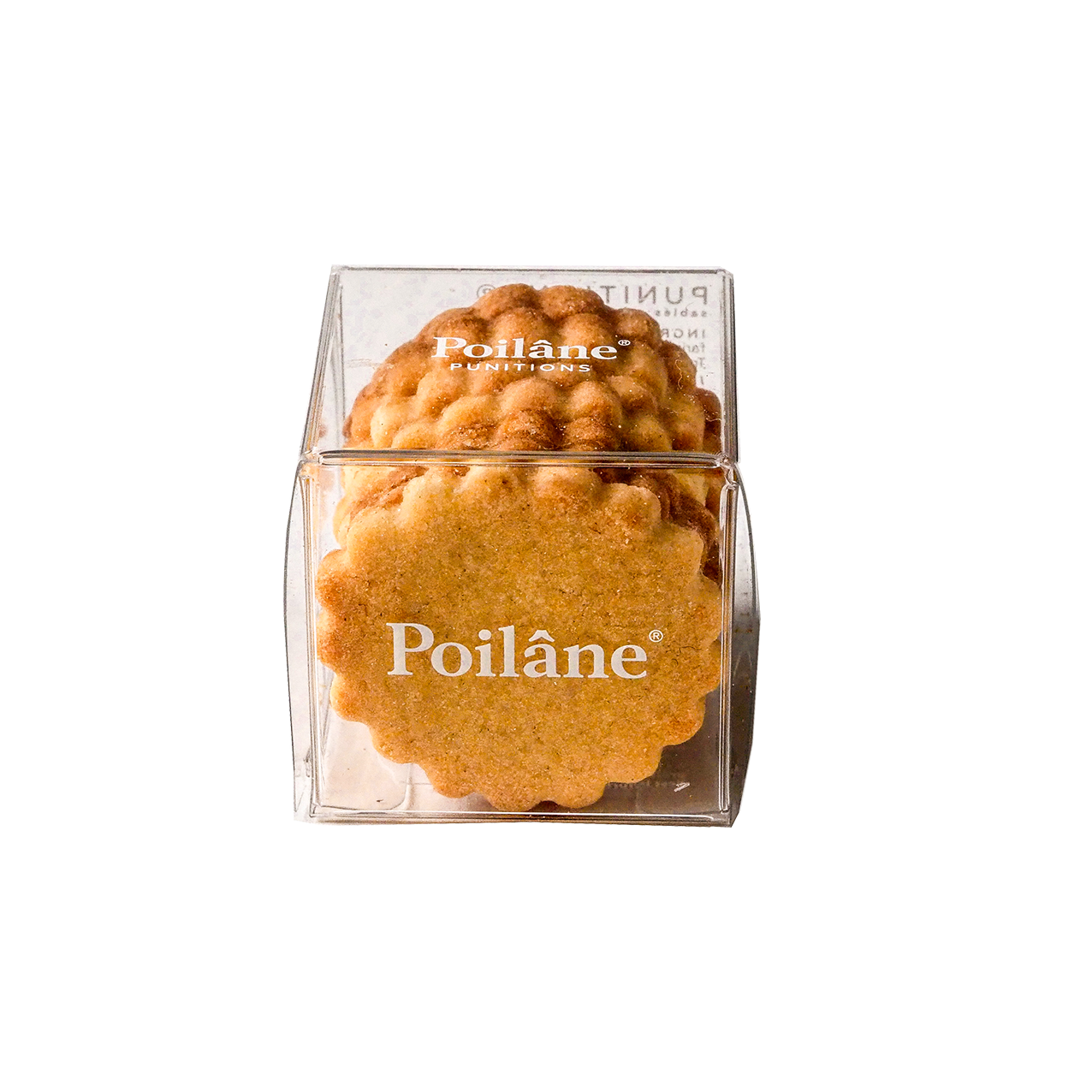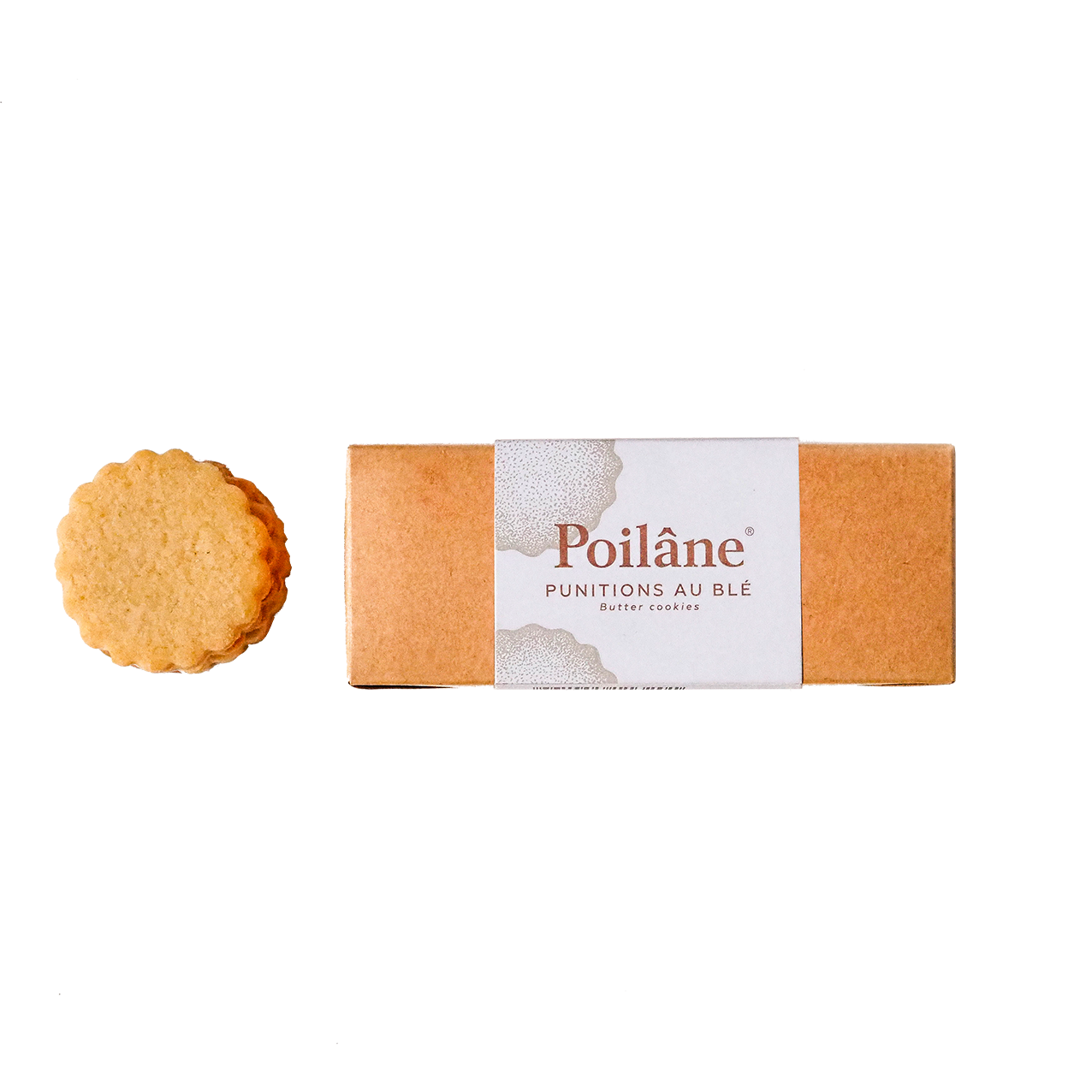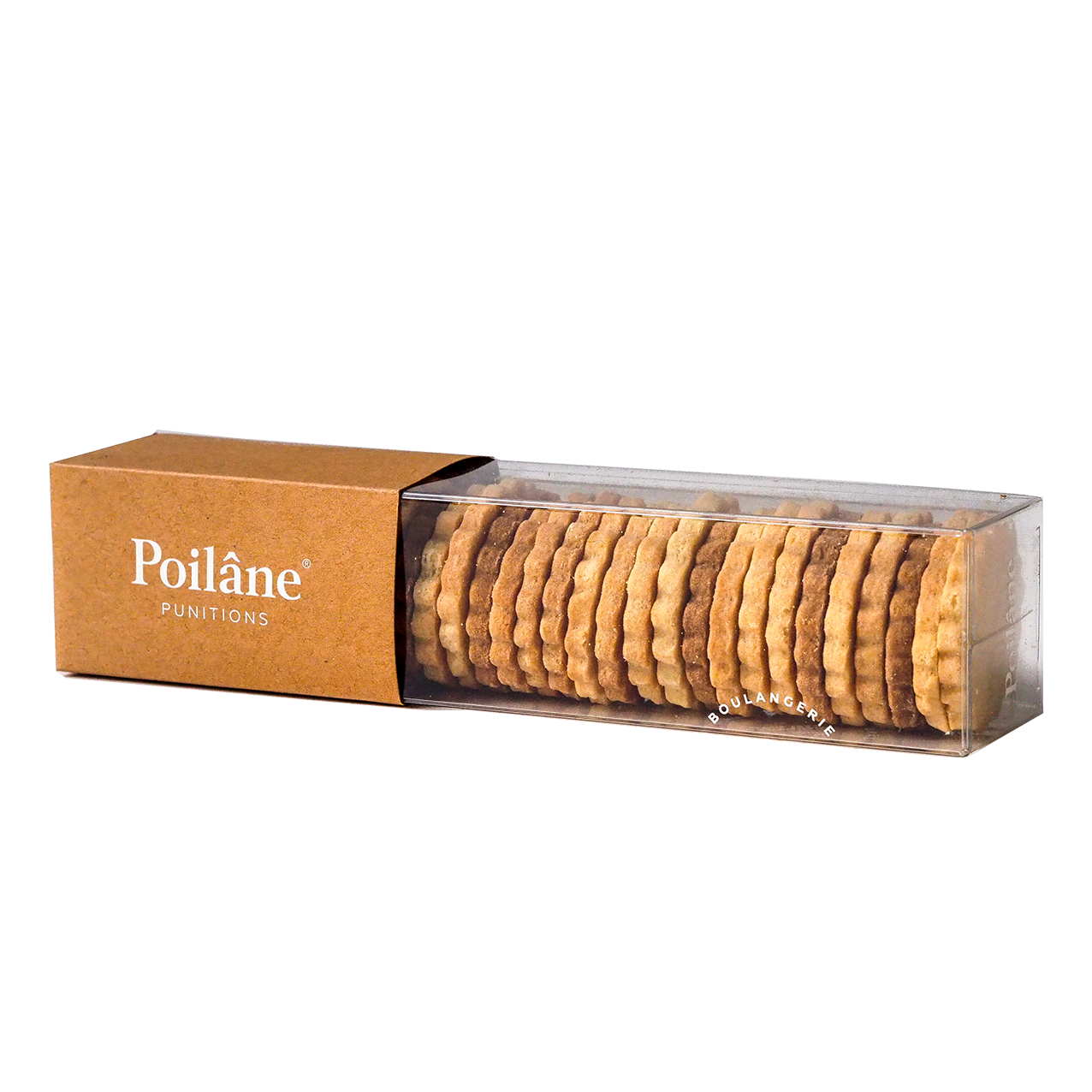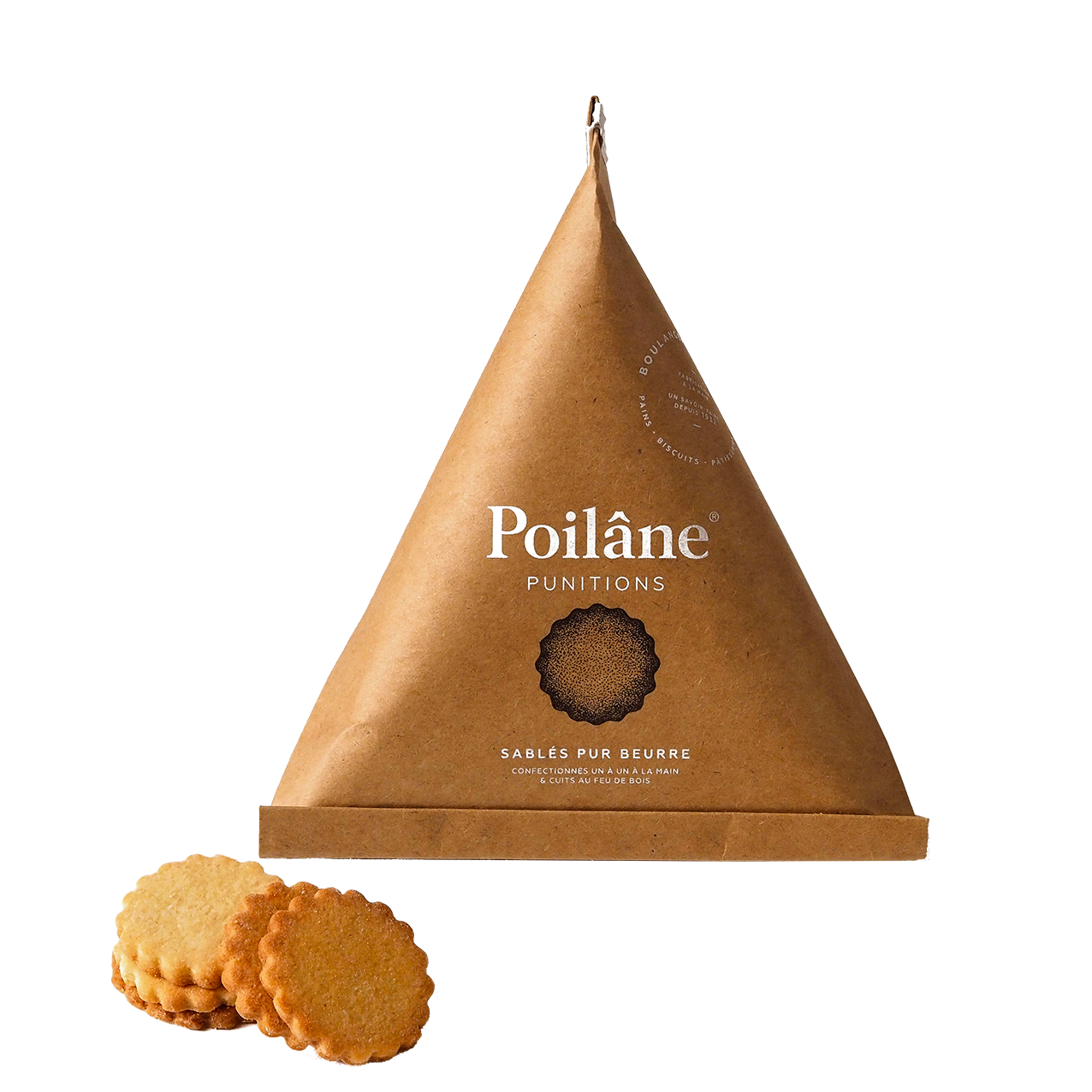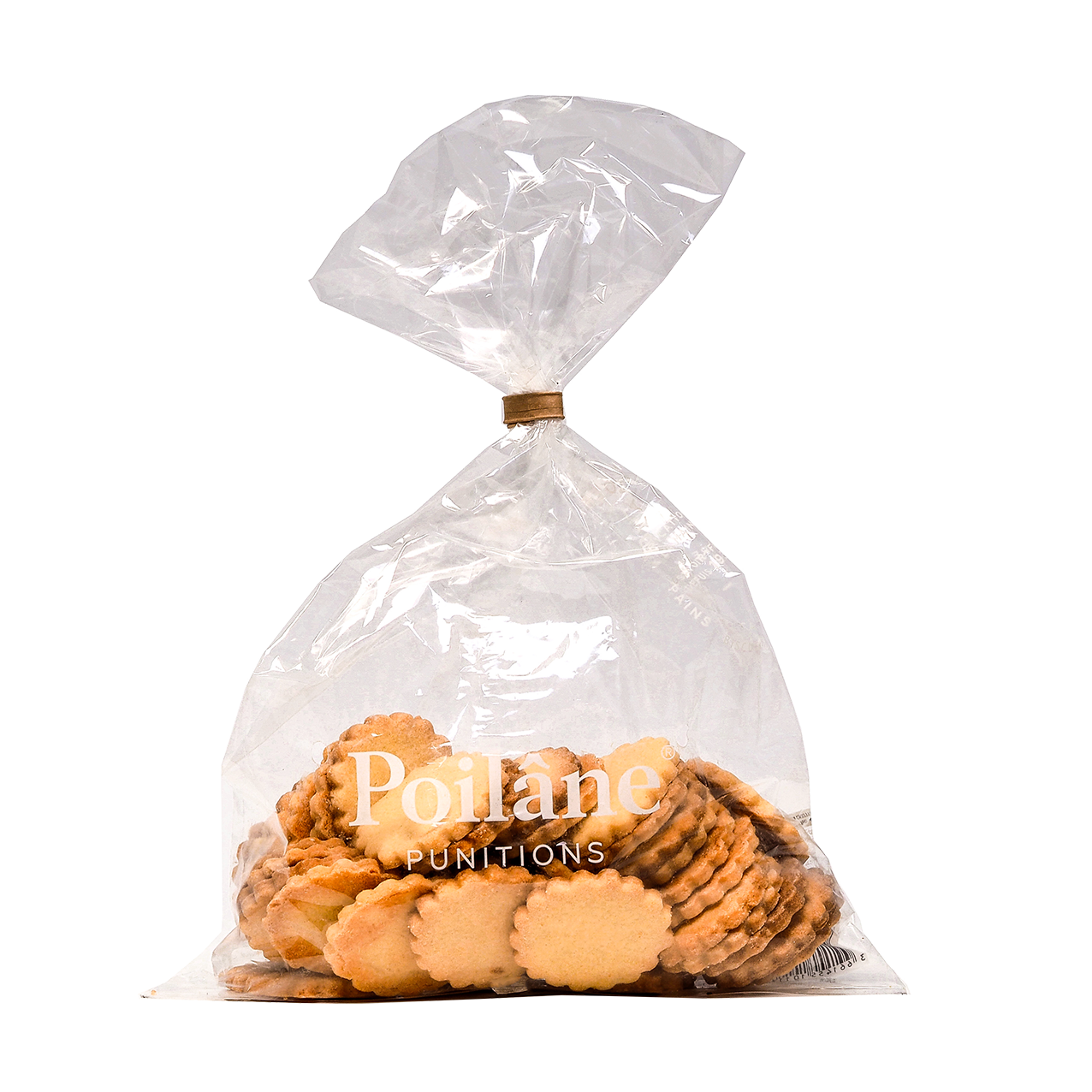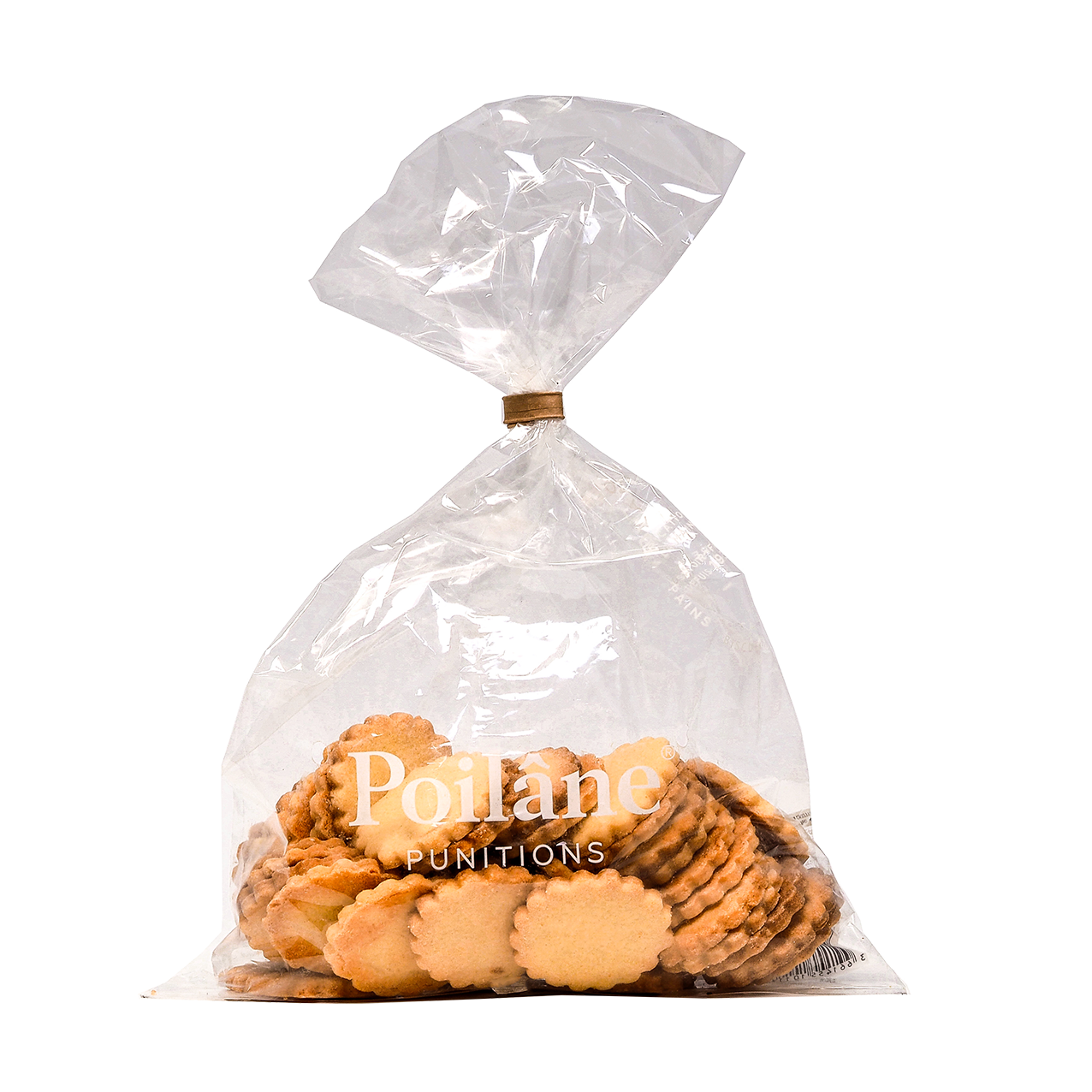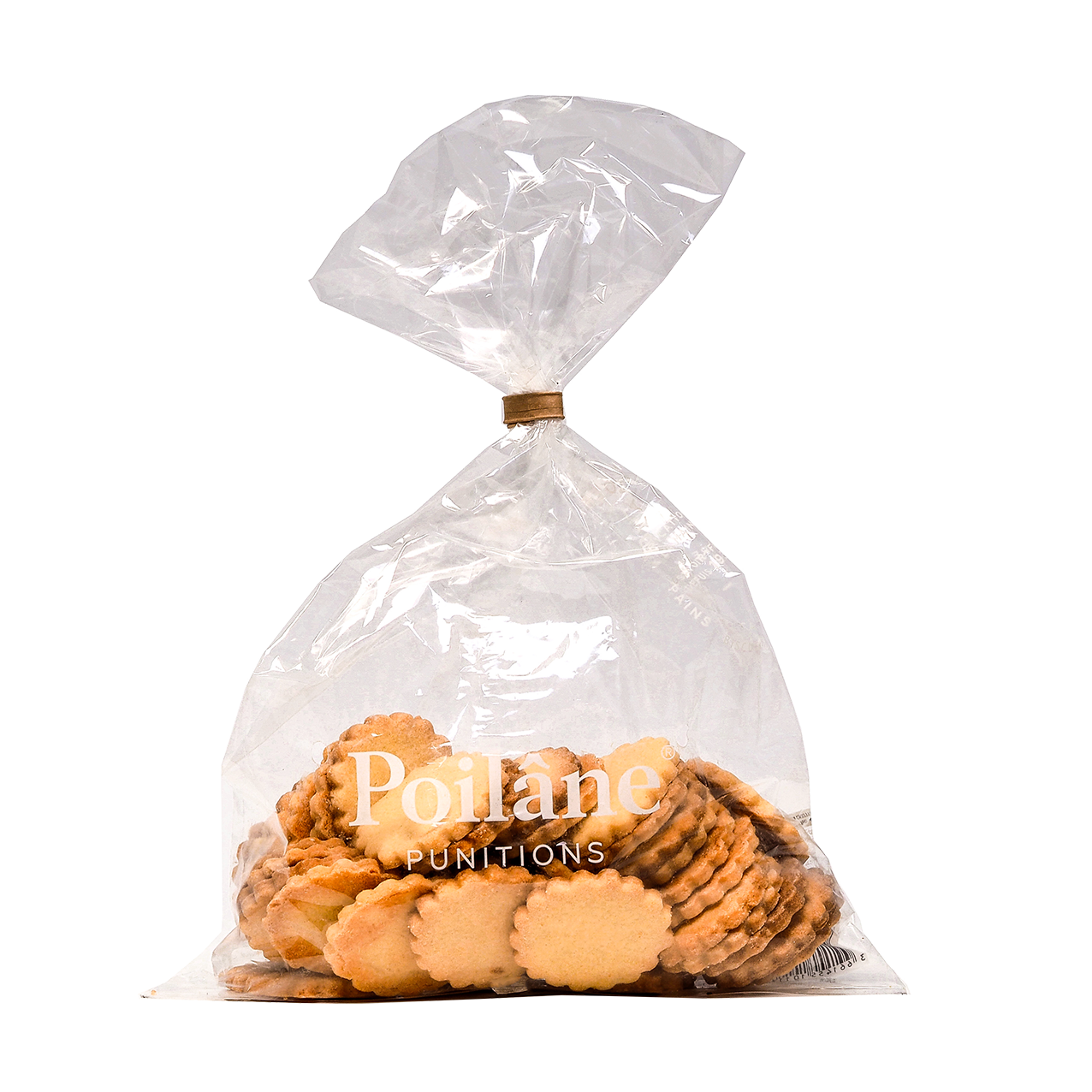 PUNITIONS® BISCUITS
Regular price
Sale price
7,40 EUR€
Unit price
54,81€
per
kg
---
---
Tax included.
---
Product availability
click & collect
in our 6 stores in Paris and London
France and International delivery
Standard or Express
Description
FOR BREAKFAST, TEA OR COFFEE Punitions® are the small, round shortbread specialty of Poilâne. No additives, preservatives, or dyes in this recipe -- just eggs, fresh butter, stone-ground wheat flour, and sugar. Punitions are cooked in Poilâne's wood-fired brick ovens. These butter cookies are best enjoyed with a cup of coffee or tea, or as an accompaniment for a dessert.