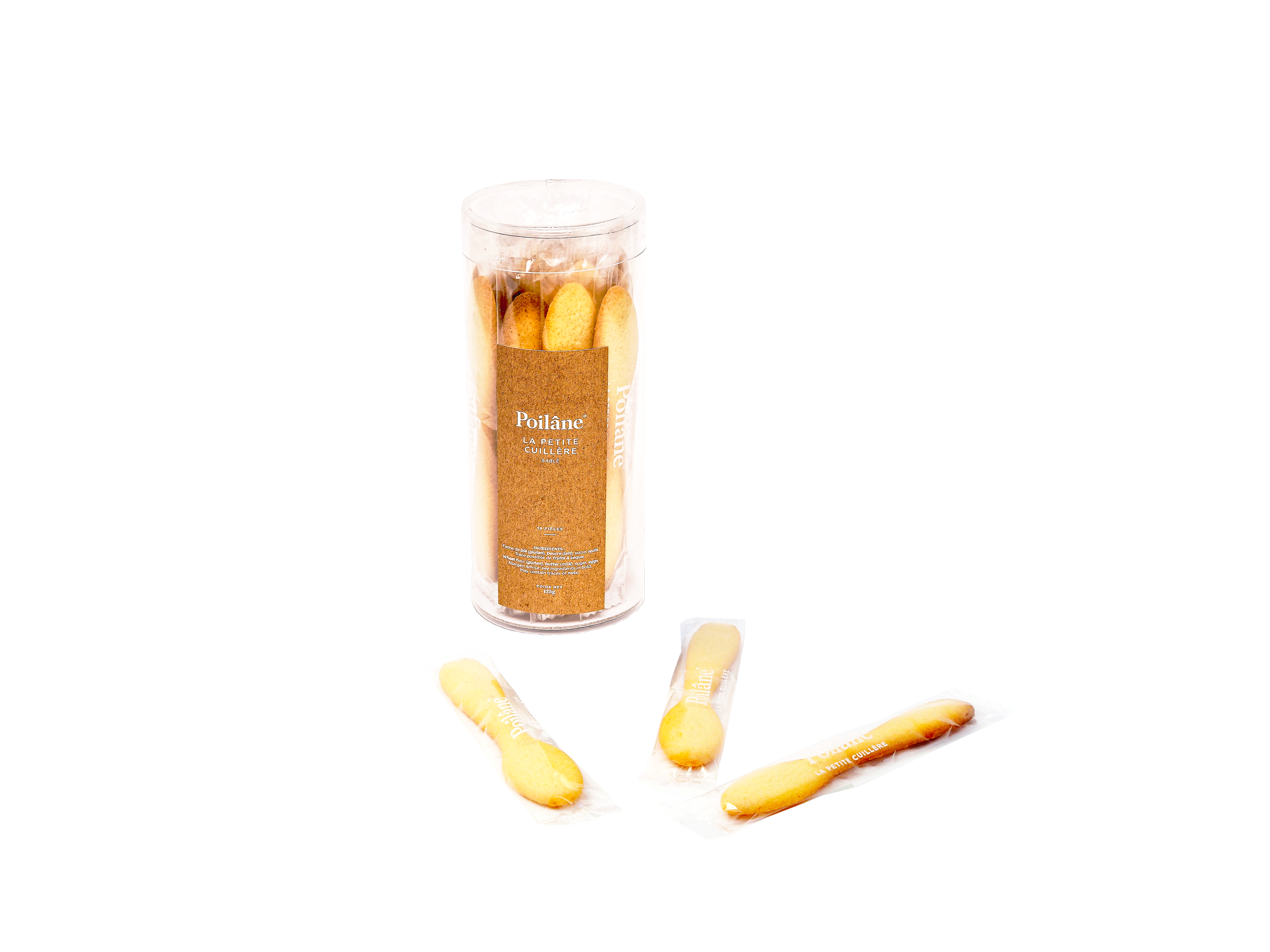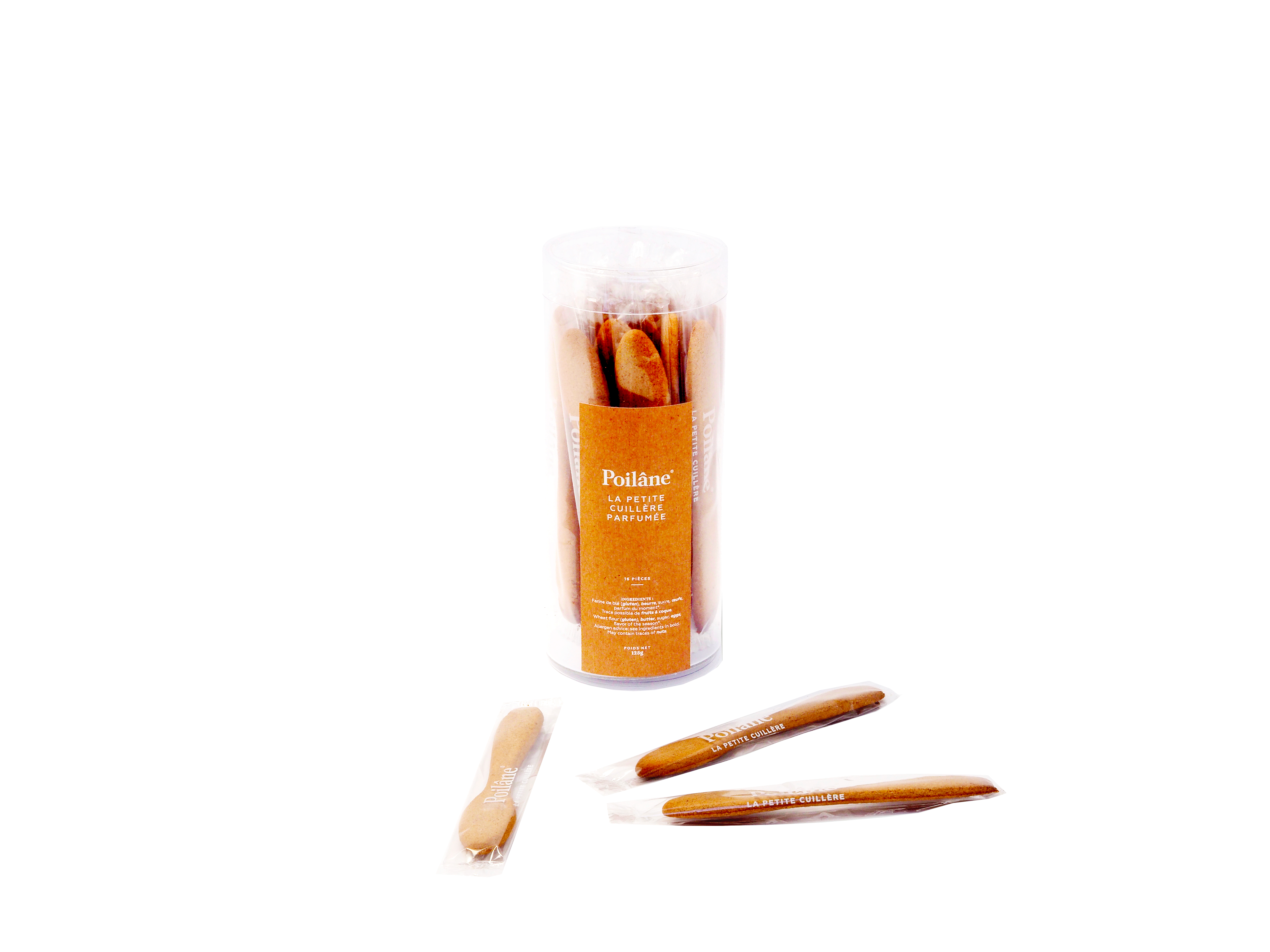 LITTLE SPOON SHAPED BISCUITS
Regular price
Sale price
7,50 EUR€
Unit price
60,00€
per
kg
---
---
Tax included.
---
Product availability
click & collect
in our 6 stores in Paris and London
France and International delivery
Standard or Express
Description
SO LOVELY WITH A CUP OF TEA OR COFFEE Our pure butter cookies are part of the history of the Maison Poilâne. Since its creation, the recipe for their dough has stayed the same: stone-ground wheat flour, eggs, sugar, butter -- nothing more. The care brought to their creation is the same, regardless of their shape. The Poilâne® Tube of Spoon-Shaped Biscuits contains 16 pure butter cookies, each individually wrapped. They are perfect after having stirred coffee or tea, a chocolate mousse, or a fruit-salad.