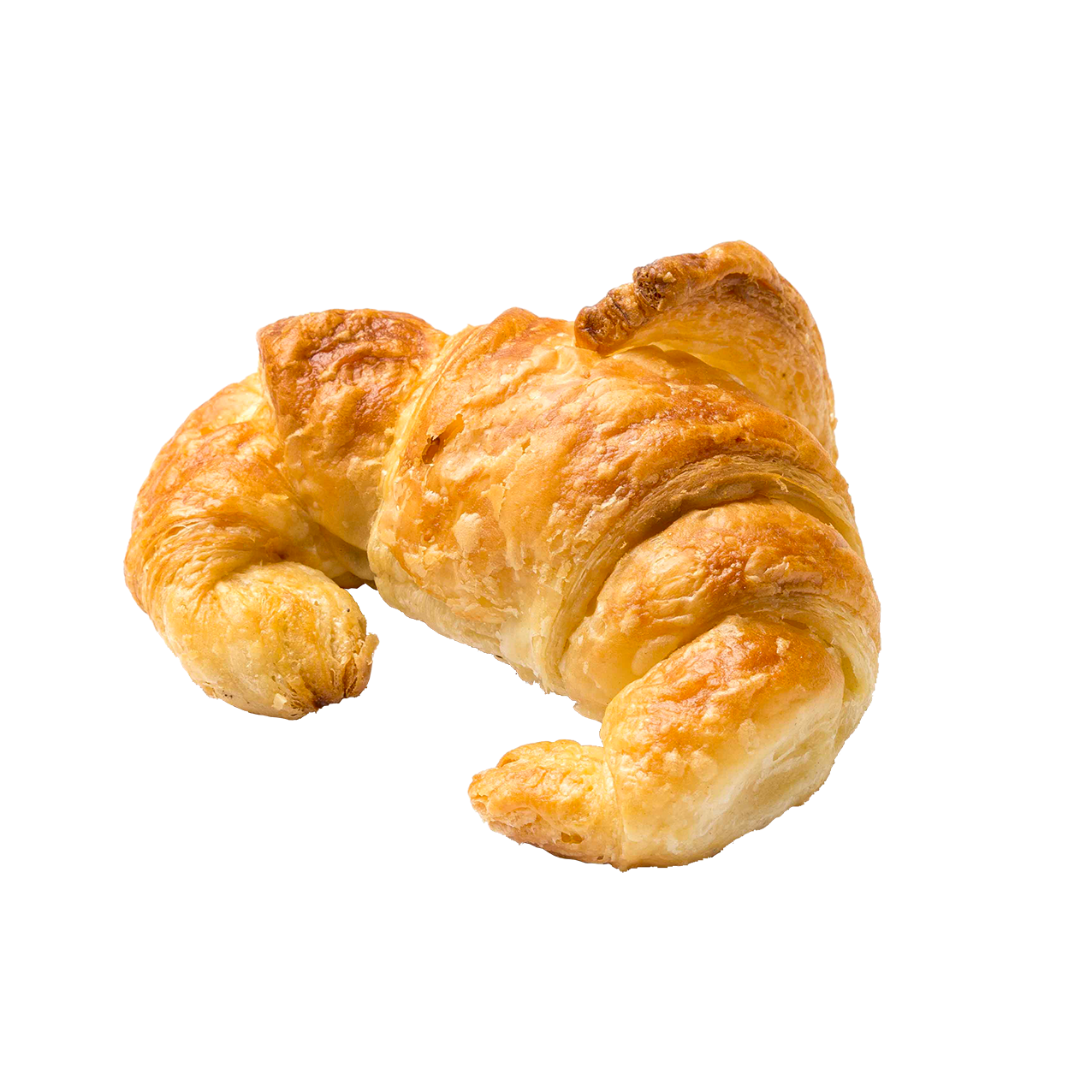 CROISSANT
Regular price
Sale price
1,40 EUR€
Unit price
17,50€
per
kg
---
Tax included.
---
Product availability
click & collect
in our 6 stores in Paris and London
Description
THE FRENCH CROISSANT The Poilâne® Croissant, a classic treat, showcases the savoir-faire of the Maison when it comes to puff pastry. While delicious when covered with jam, eating the croissant plain allows one to better enjoy the lightness of the puff pastry and the delicious taste of fresh butter. No additives, no preservatives.
The Poilâne® croissant:a pure butter croissant.
The croissant is a pastry made of fresh butter puff pastry, rolled out in a triangle and curved in the shape of a crescent moon.
The quality of the butter is essential to the success of the croissant. Poilâne has selected a PDO (Protected Designation of Origin) butter, renowned for its nutty taste.
The croissant is a must-have for breakfast! Accompanied by a fresh juice, coffee, tea or a delicious hot chocolate, it ensures a gourmet wake-up call! A real treat to start the day.
The croissant can also be prepared in a savory version, usually with ham and cheese, for breakfast or as an aperitif.
DID YOU KNOW?
The famous croissant-shaped Viennese pastry actually dates back to 1683 when the troops of the Ottoman Empire laid siege to the city of Vienna in Austria.
It was a baker who got up early and gave the alert when he heard the Turks in the city's tunnels and allowed the Austrian army to counter the enemy's assault. To celebrate the victory, the city's bakers made a bread roll in the shape of the crescent on the flag of the defeated.
In 1770, Marie-Antoinette of Austria introduced this bread roll to Paris, but it was not until 1920 that Parisian bakers began to make the flaky croissant with butter that we know today.