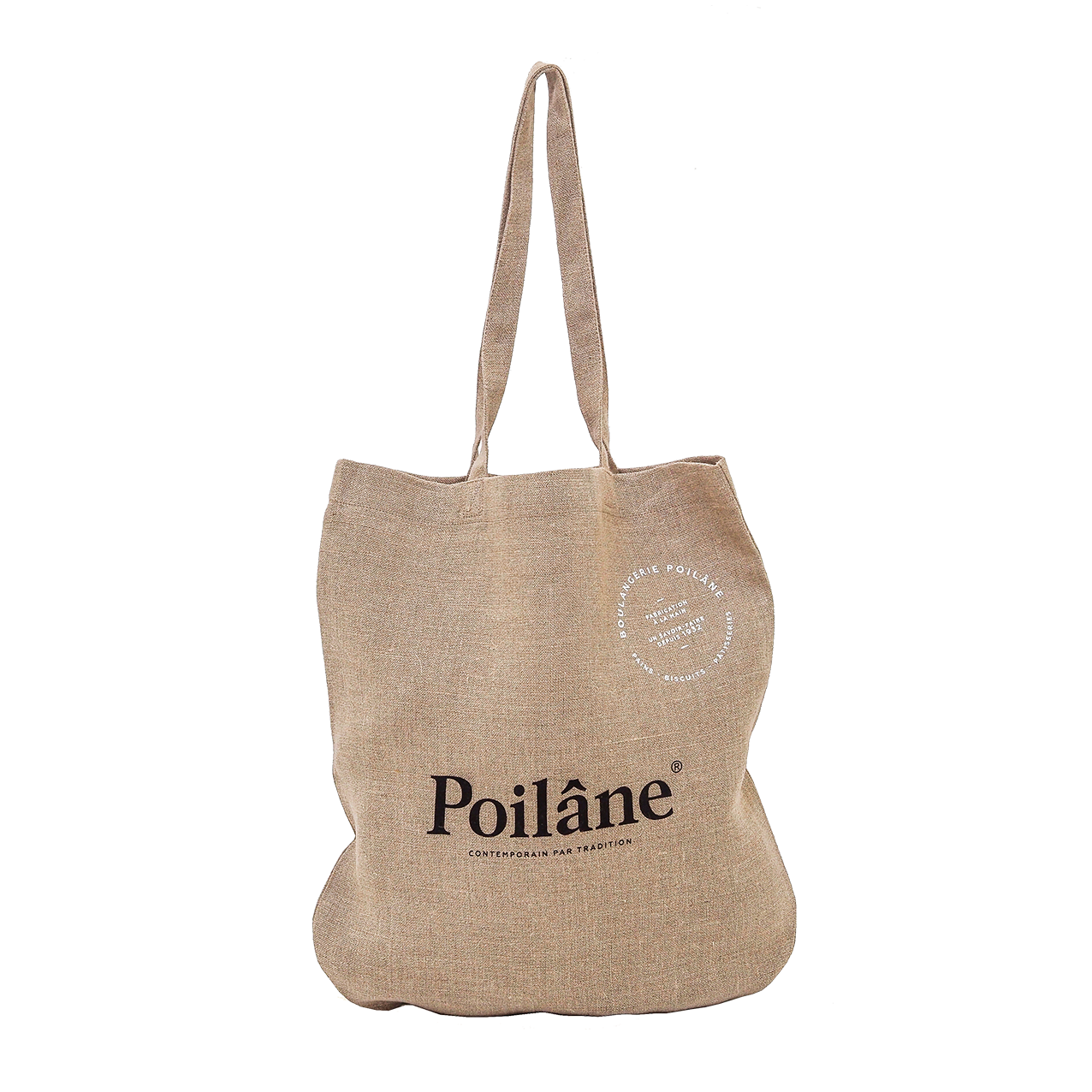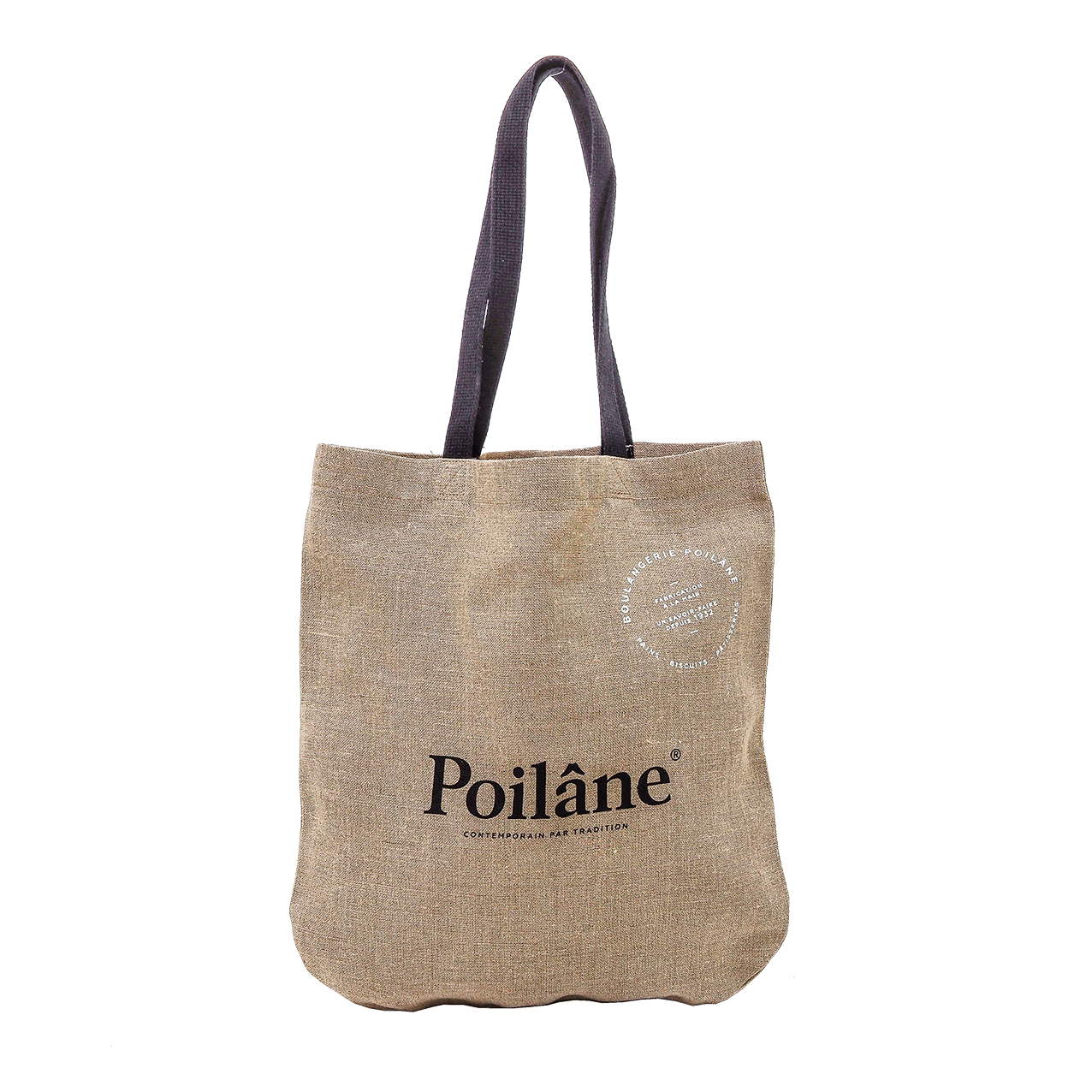 LINEN BREAD BAG
Regular price
Sale price
37,00 EUR€
Unit price
per
---
---
Tax included.
---
Product availability
click & collect
in our 6 stores in Paris and London
France and International delivery
Standard or Express
Description
LINEN BREAD BAG Great for storing our signature sourdough bread, our Punitions® or other food items, our breathable 100% linen tote bag at Poilâne® has two straps. Be kind to the environment and sling it over your shoulder when you come purchase our signature sourdough bread at one of our bakeries: our tote bag is the perfect size for carrying a whole loaf of our signature bread. And thanks to the natural qualities of linen, it will keep your bread fresh for days. You can also use our tote bag to carry folders or your laptop; a fashionable addition to any wardrobe, it can be used to carry different personal items throughout the day! Our linen tote bag at Poilâne® is available in linen with linen/linen-colored straps or in linen with black straps.