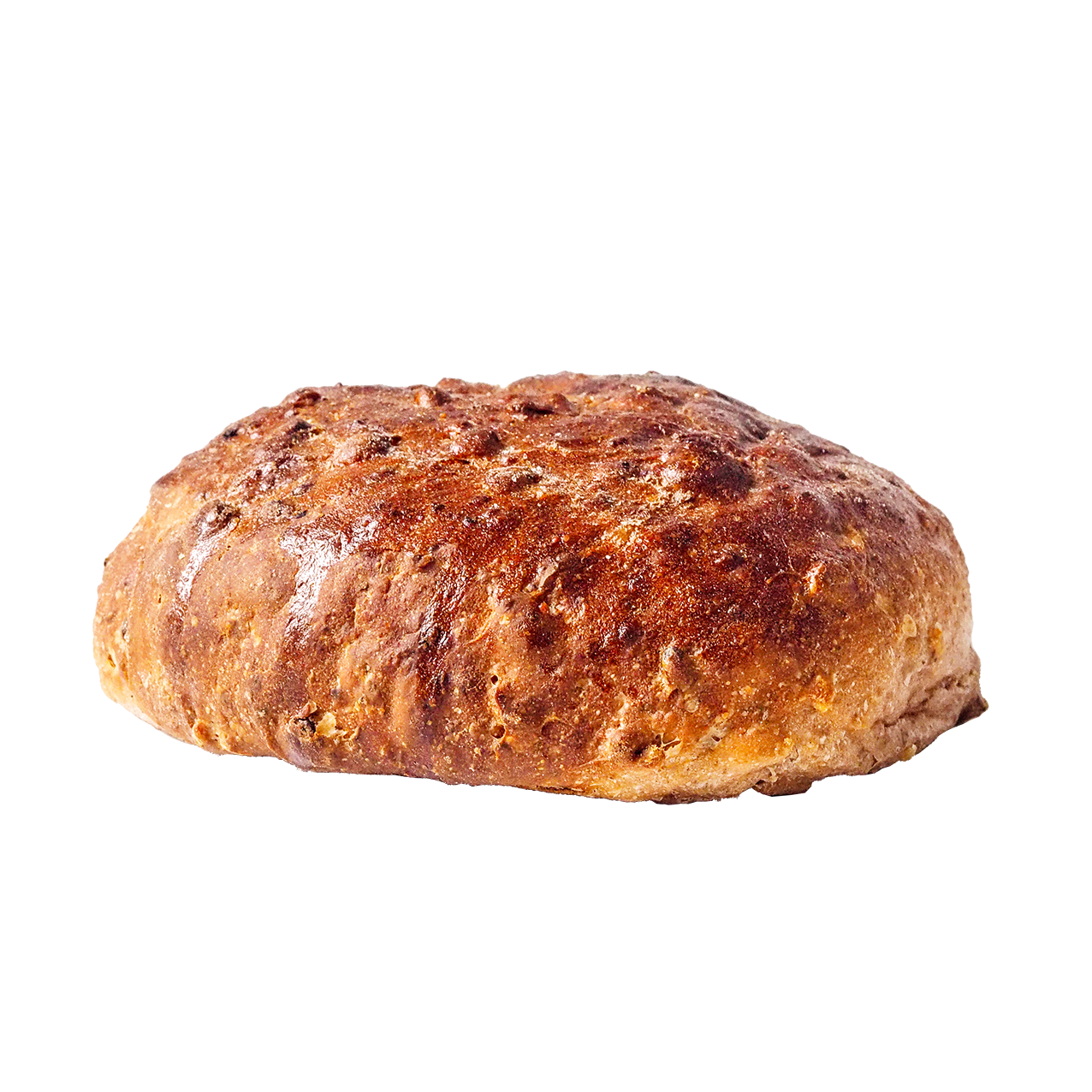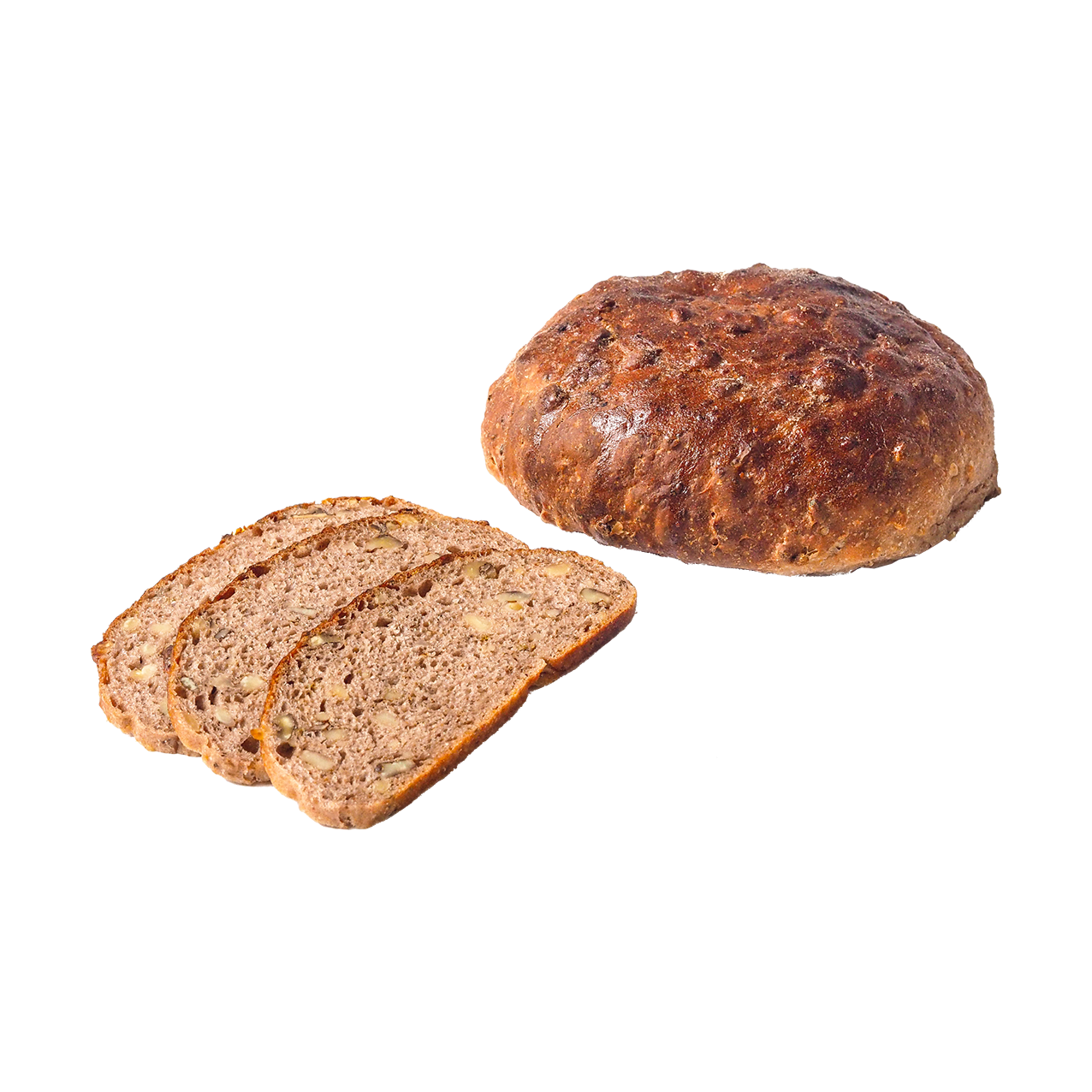 WALNUT BREAD
Regular price
Sale price
5,20 EUR€
Unit price
17,33€
per
kg
---
---
Tax included.
---
Product availability
click & collect
in our 6 stores in Paris and London
France and International delivery
Standard or Express
Description
A BREAD WITH A UNIQUE TASTE The Poilâne® Walnut Bread is made with stone-ground wheat flour, whole walnut kernels, and our natural sourdough starter. Each handmade loaf is baked in our wood-fired brick ovens. It pairs perfectly with Brie, Camembert, or Vacherin cheeses. Try it also in desserts such as the "Charlotte," where the walnuts complement pears, strawberries, or chocolate. No additives, no preservatives.