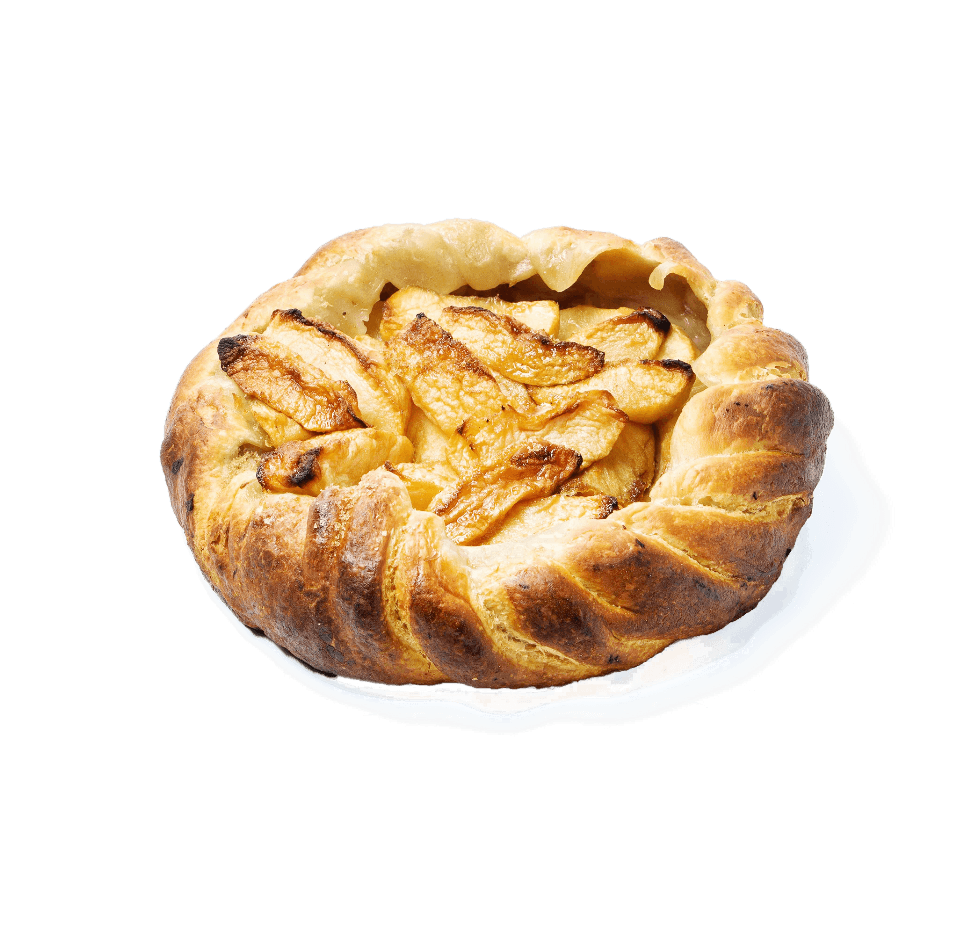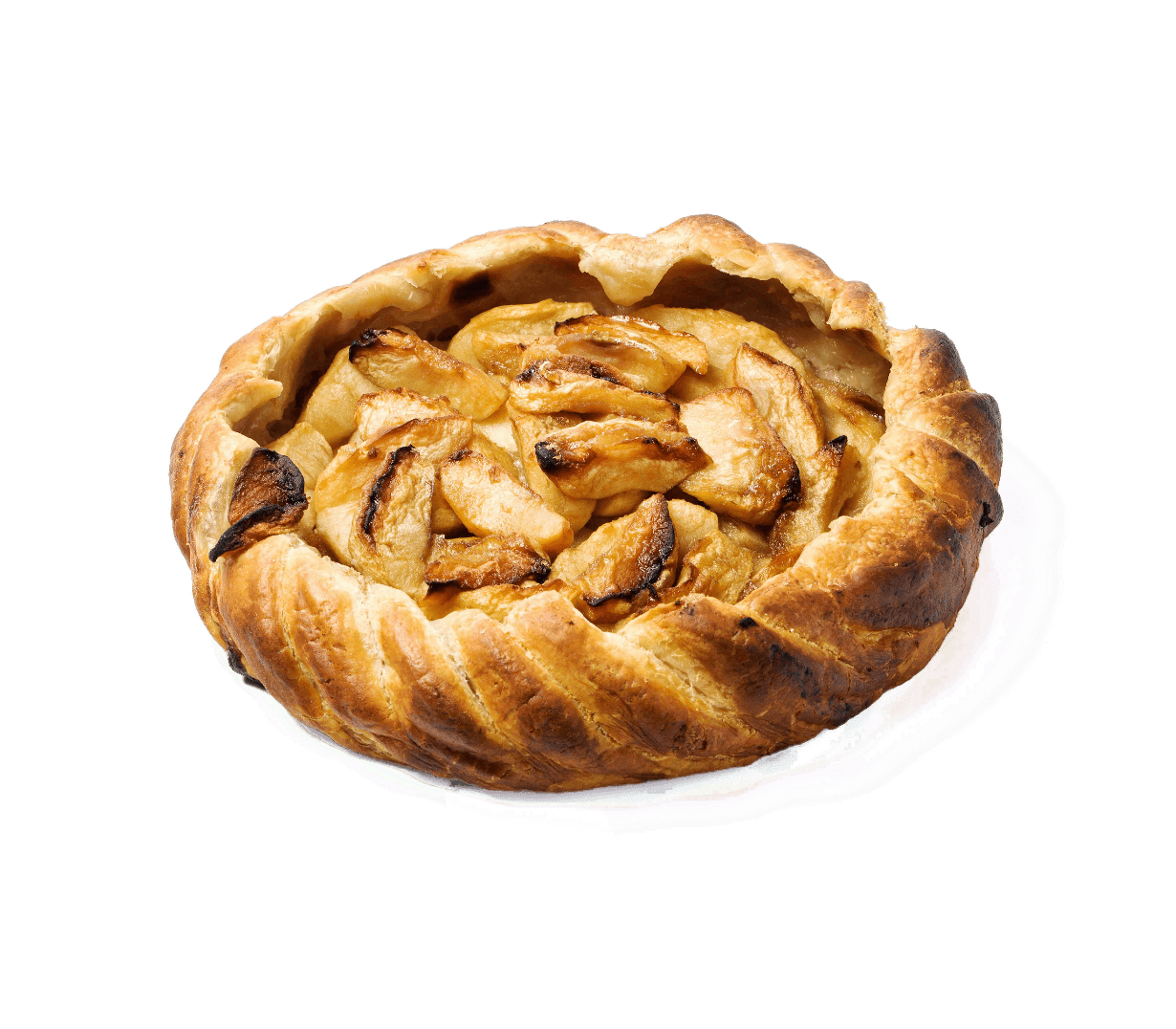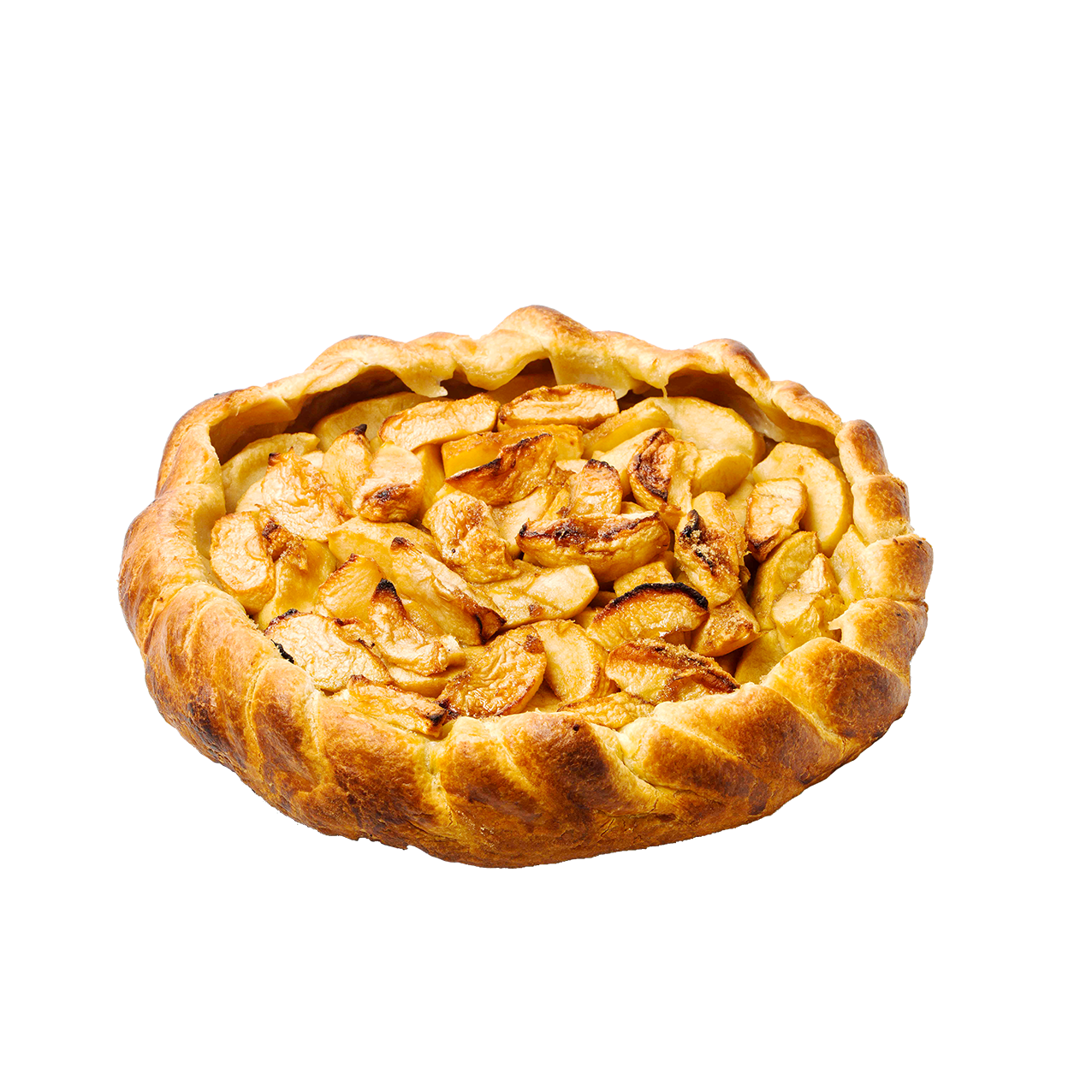 APPLE TART
Regular price
Sale price
2,90 EUR€
Unit price
19,33€
per
kg
---
---
Tax included.
---
Product availability
click & collect
in our 6 stores in Paris and London
Description
OUR "HAND-STITCHED" APPLE TART The Poilâne Apple Tart: you can't get more simple. Quartered apples, golden and melting, are covered generously with a light and crispy topping. More apples hide beneath the edges of the pastry, a beautifully hand-folded crust. Brown sugar, sprinkled just when the tart leaves the oven, lightly caramelizes the juicy slices.
It couldn't be simpler.
Pure butter puff pastry, apple wedges, brown sugar.
The apple wedges, melting and golden, generously cover the puff pastry, which is both light and crisp. Apple wedges are also hidden under the edges of the nicely folded pastry. The vergeoise, a brown sugar sprinkled on the juicy apples just out of the oven, will gently caramelize them.
You can accompany your Poilâne® apple pie with a spoonful of fresh cream, a red fruit sorbet, a few chocolate shavings... But it is as it is, in all its simplicity, that you will best appreciate this apple pie.
No additives and no preservatives. Available in individual format (Poilâne® tartlet) for 4, 6 and 8 people.
DID YOU KNOW ?
The Poilâne® apple pie is recognizable among all. It was a journeyman, a former tailor, who suggested to Pierre Poilâne this very particular way of folding the edge of the tarts, in the "overlock stitch" style. We can therefore almost say that Poilâne® apple pies are "hand-stitched".
The Poilâne® apple pie, like all the breads, cookies and pastries of the company, is baked over a wood fire.
KNOW-HOW
The base of the Poilâne® apple pie is a puff pastry.
Puff pastry is an art and requires a lot of know-how. Giving the necessary turns to incorporate the butter and obtain an airy, full-flavored puff pastry, we tell you straight out: it's a real trick.
The quality of the apples is important, especially when they are in such generous quantities in a pie. It's all about balance: sweet but not too sweet, juicy but not too juicy, firm but melt-in-the-mouth when they come out of the oven.
The pinch of vergeoise, brown sugar sprinkled by the Compagnon Boulanger on the still steaming apple quarters, is the last note of this gourmet ballad (with 2 "l") that will continue to resonate long after it has been tasted, as the memories and delicacies of childhood resound in the heart.