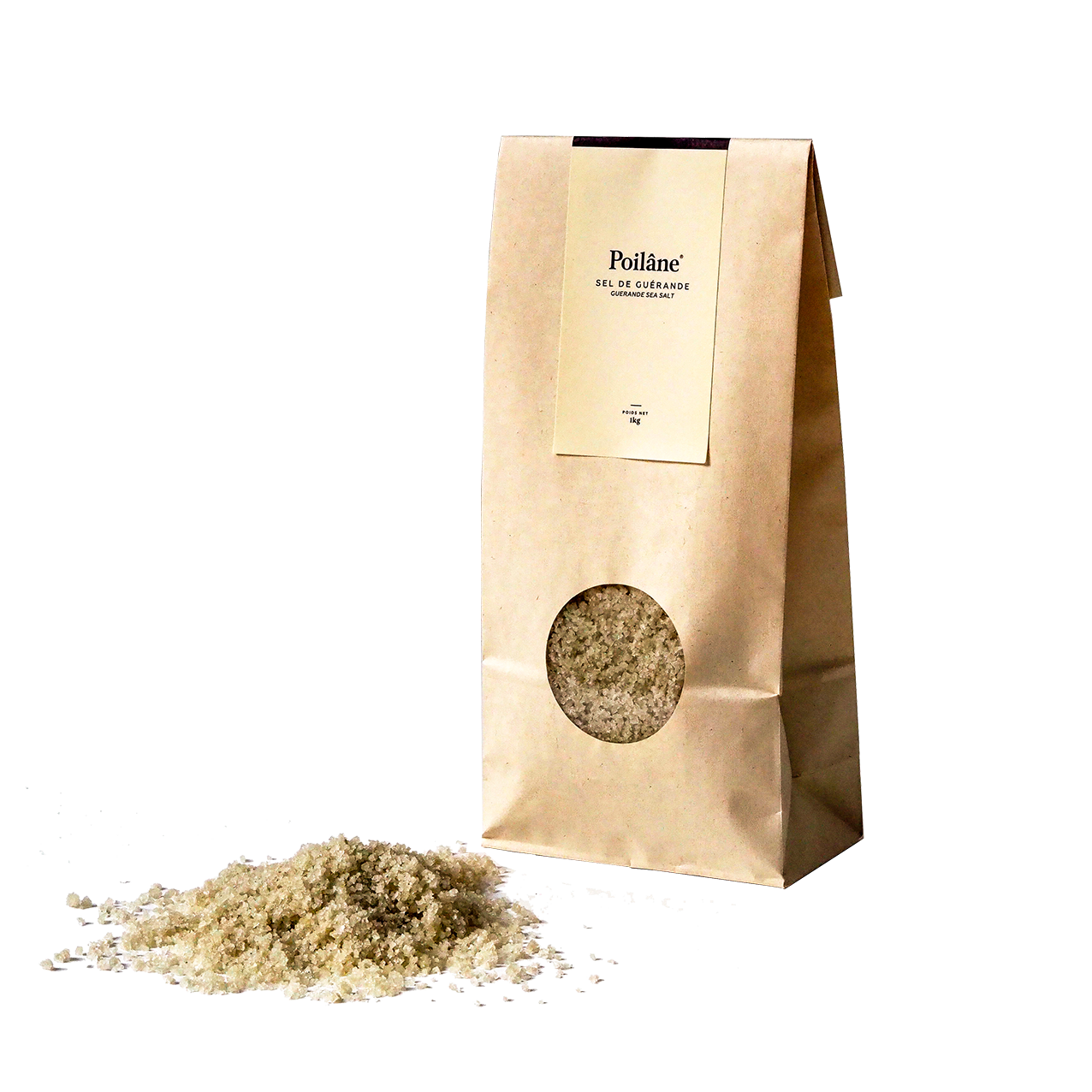 GUERANDE SALT
Regular price
Sale price
4,10 EUR€
Unit price
4,10€
per
kg
---
Tax included.
---
Product availability
click & collect
in our 6 stores in Paris and London
France and International delivery
Standard or Express
Description
At Poilâne®, we have always limited the use of salt in our recipes to reasonable quantities. Like all of the other ingredients we use, our salt is of excellent quality. It is harvested from the salt marshes of Guérande on the coast of Brittany and particularly rich in micro-nutrients. Enjoy cooking or seasoning your daily meals with the same salt as the one used in your favorite Poilâne® bread. A must in the kitchen and on your dining room table, it is perfect for enhancing the flavors of all of your culinary delights!