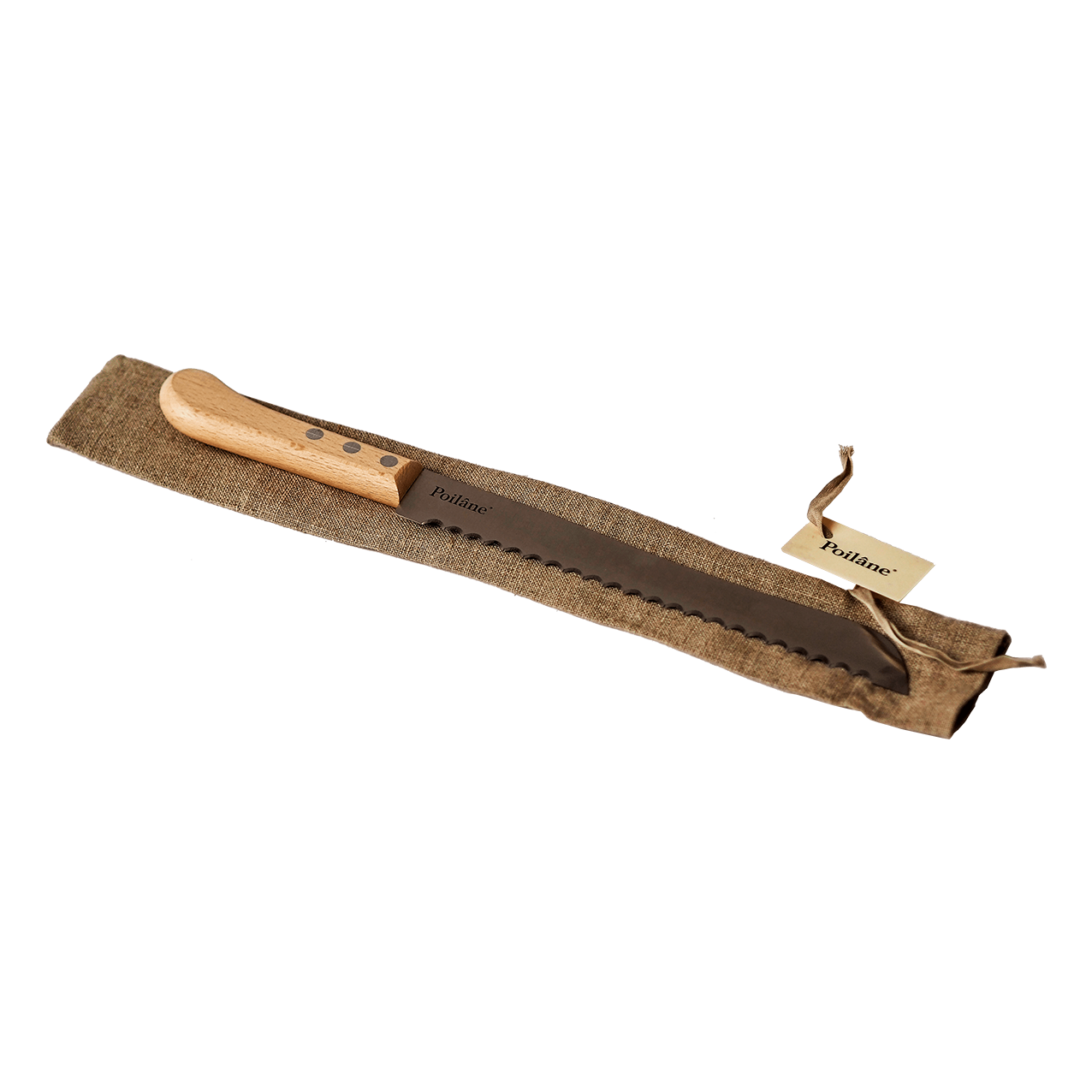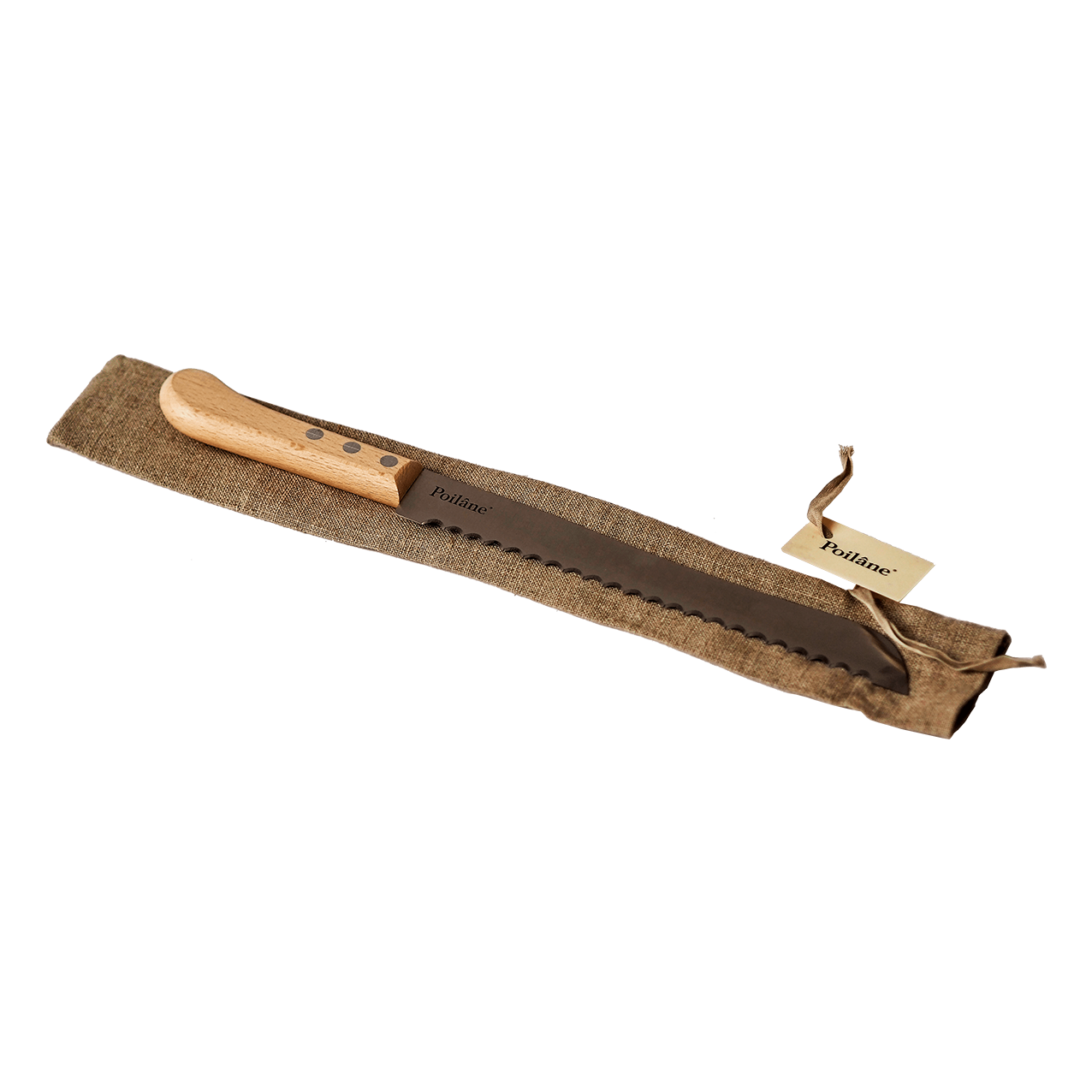 POILÂNE® BREAD KNIFE
Regular price
Sale price
49,00 EUR€
Unit price
per
---
---
Tax included.
---
Product availability
click & collect
in our 6 stores in Paris and London
France and International delivery
Standard or Express
Description
OUR BREAD KNIFE AT POILANE® IS A MUST IN EVERY KITCHEN! A good knife is indispensable to cutting bread properly, be it our signature sourdough loaf or our walnut, rye or corn breads! Our bread knife at Poilâne® slices easily through all types of breads, including bread with hard or soft crusts, Pullman loaves or brioche. To each his or her own! With its rounded serrations and a stainless steel blade that offers excellent grip on crust, our bread knife at Poilâne® will slice through any bread without flattening it. Its pared-down wooden handle offers a naturally ergonomic, comfortable grip. Use back-and-forth movements to slice into your favorite loaf. Our bread knife at Poilâne® has a 25-cm (10-in.) steel blade and a natural beech handle. It is available in righthanded and lefthanded versions and comes in a linen sleeve.