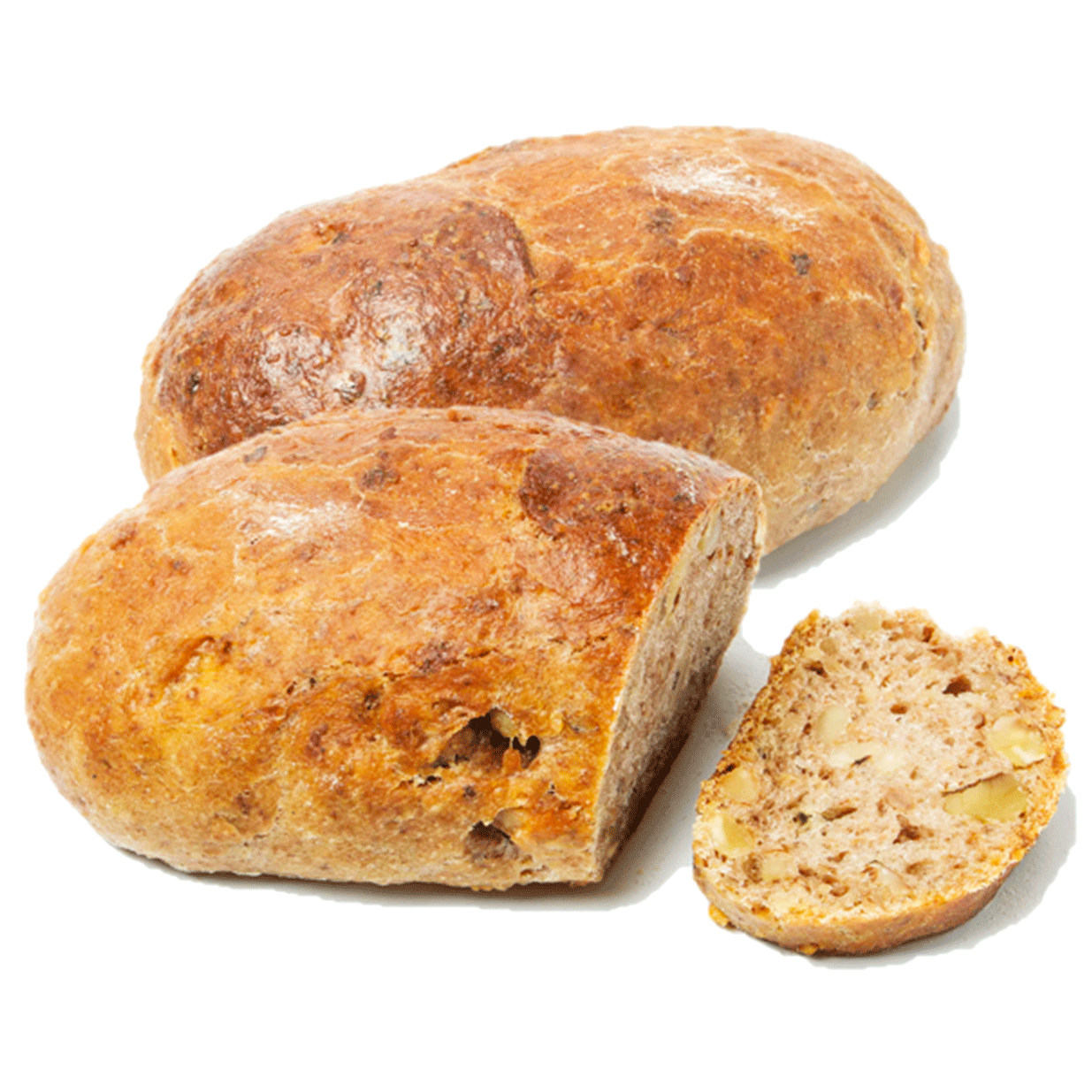 WALNUT ROLL / 2PCS
Regular price
Sale price
2,50 EUR€
Unit price
17,86€
per
kg
---
Tax included.
---
Product availability
click & collect
in our 6 stores in Paris and London
Description
Like all of the breads made in our bakehouse, our walnut rolls at Poilâne® undergo natural fermentation using the same sourdough starter that our compagnon-bakers have been sustaining from one batch of bread to another since 1932. Made with flour that is stone-milled from wheat grown in France and whole shelled walnuts, our walnut rolls are baked in a wood-fired oven. Especially rich in walnuts (26%), they perfectly complement salads and cheeses: the flavors of brie, camembert and vacherin are only enhanced when enjoyed with this specialty bread. Weighing approximately 45 g, or just over 1.5 oz., our walnut rolls also make for scrumptious snacks.