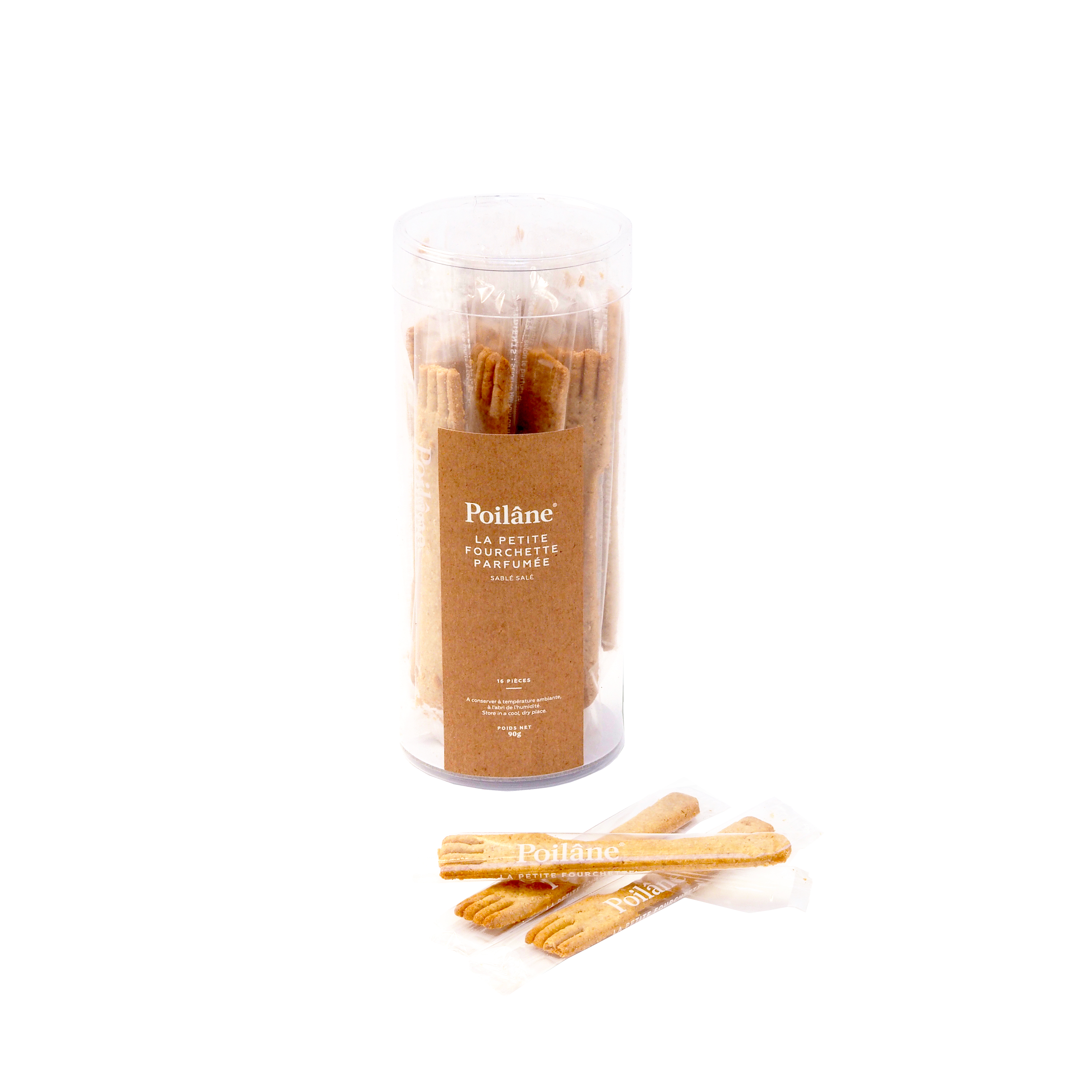 SAVORY FORK-SHAPED BISCUITS
Regular price
Sale price
8,60 EUR€
Unit price
95,56€
per
kg
---
Tax included.
---
Product availability
click & collect
in our 6 stores in Paris and London
France and International delivery
Standard or Express
Description
FOR AN ORIGINAL APERITIF The Poilâne® Fork-Shaped Biscuit is a savory biscuit made with rye flour, eaten as a part of picnics and cheese plates or on its own as a savory snack. Serve these little forks alongside soups, dip them into vegetable spreads or cheese sauces, roll them inside a fine slice of ham… While the original Fork-Shaped Biscuit was flavored with parmesean, its recipe now changes according to the seasons, featuring basil, fennel, and other aromatic herbs.