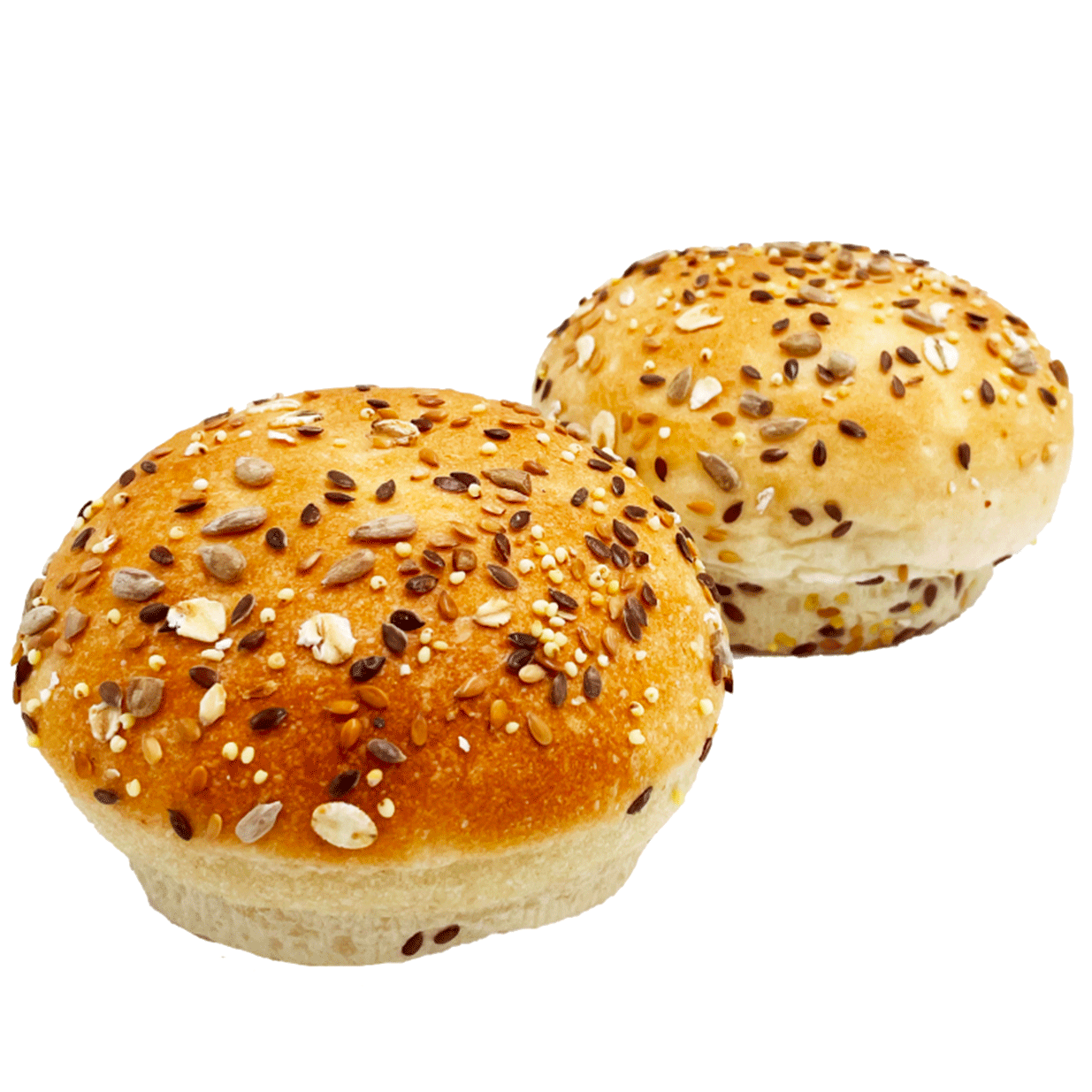 SEEDS AND FLAKES BUNS / SET OF 2
Regular price
Sale price
2,60 EUR€
Unit price
37,14€
per
kg
---
Tax included.
---
Product availability
click & collect
in our 6 stores in Paris and London
France and International delivery
Standard or Express
Description
BURGER BUNS Poilane® seed and flake buns are round buns with a soft, airy crumb, made with all the baking know-how of the house. In order to offer soft buns with an inimitable taste, the house has carefully chosen the varieties of wheat for its flour, a mill produced in a mill, dry and tasty butter, and whole milk delivered directly from the farm. To this recipe, we have added a mixture of sunflower seeds, millet, brown flax, yellow flax, buckwheat and oat and barley flakes, which make an original and delicious bun! Poilâne® buns can be eaten toasted or not. Their thin golden crust, sprinkled with seeds and flakes, their softness, the generosity and the softness of their crumb, make them perfect for making burgers and sandwiches. The rolls can be frozen. Our advice: let them defrost at room temperature to regain their softness when eaten. To your recipes!