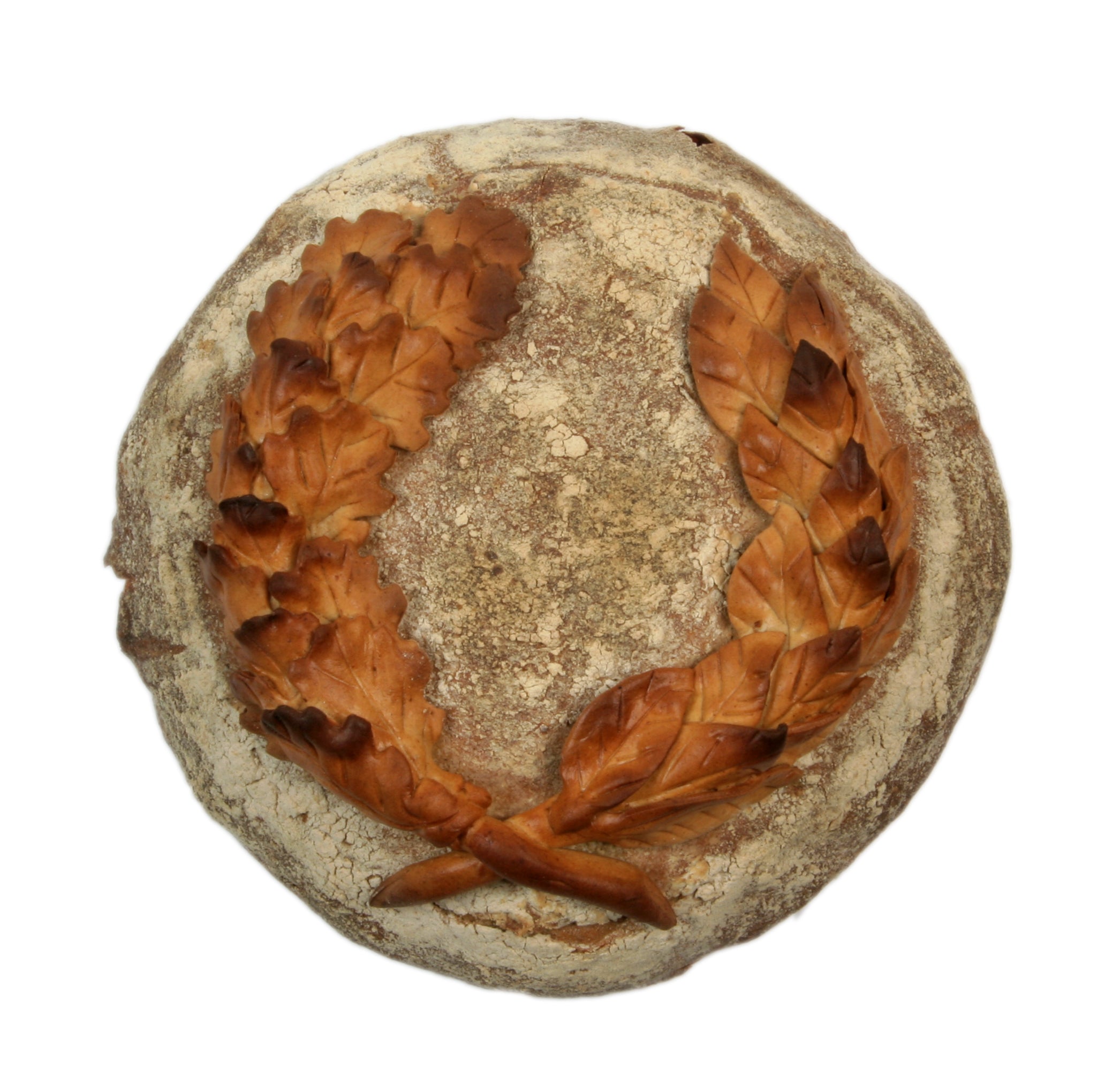 DECORATED BREAD
Regular price
Sale price
26,30 EUR€
Unit price
12,52€
per
kg
---
Tax included.
---
Product availability
click & collect
in our 6 stores in Paris and London
France and International delivery
Standard or Express
Description
The decorated sourdough loaf is Poilâne®'s signature loaf garnished with an entirely hand-made dough decoration. Each loaf is baked in our wood-fired stone ovens. This bread can be enjoyed toasted or plain, spread with butter, honey, jam, chocolate... A perfect accompaniment for foie gras, smoked salmon, sauces, charcuterie, cheeses... No additives, no preservatives.