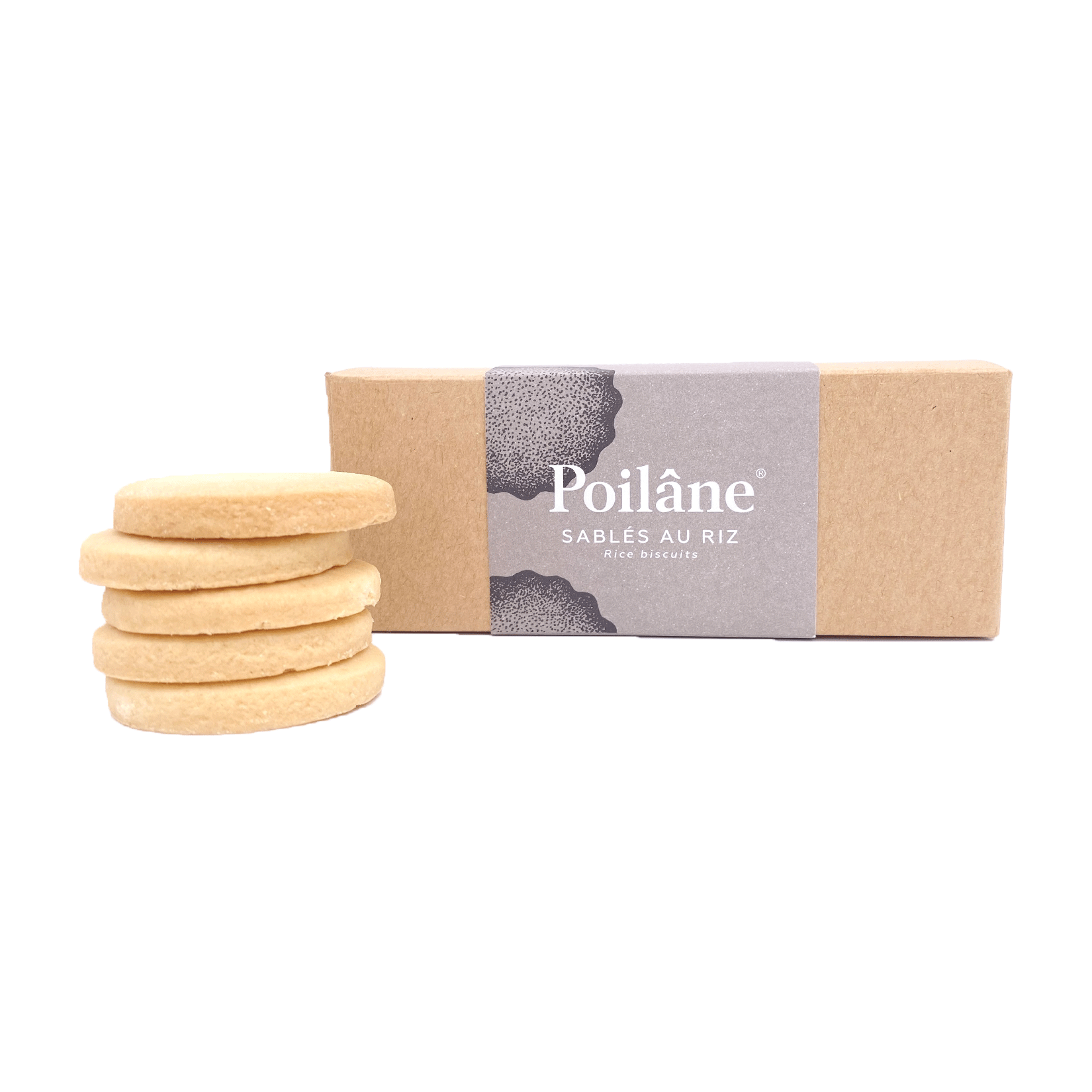 RICE BISCUITS
Regular price
Sale price
7,40 EUR€
Unit price
61,67€
per
kg
---
---
Tax included.
---
Product availability
click & collect
in our 6 stores in Paris and London
France and International delivery
Standard or Express
Description
A LIGHT BISCUIT The silky texture of the Poilâne® Rice biscuits brings softness and lightness in mouth. As rice flour is gluten-free, it can be used to replace wheat flour in pastries. The care taken in the manufacture of our biscuits is the same whatever their flour, they are without additive and without conservative.