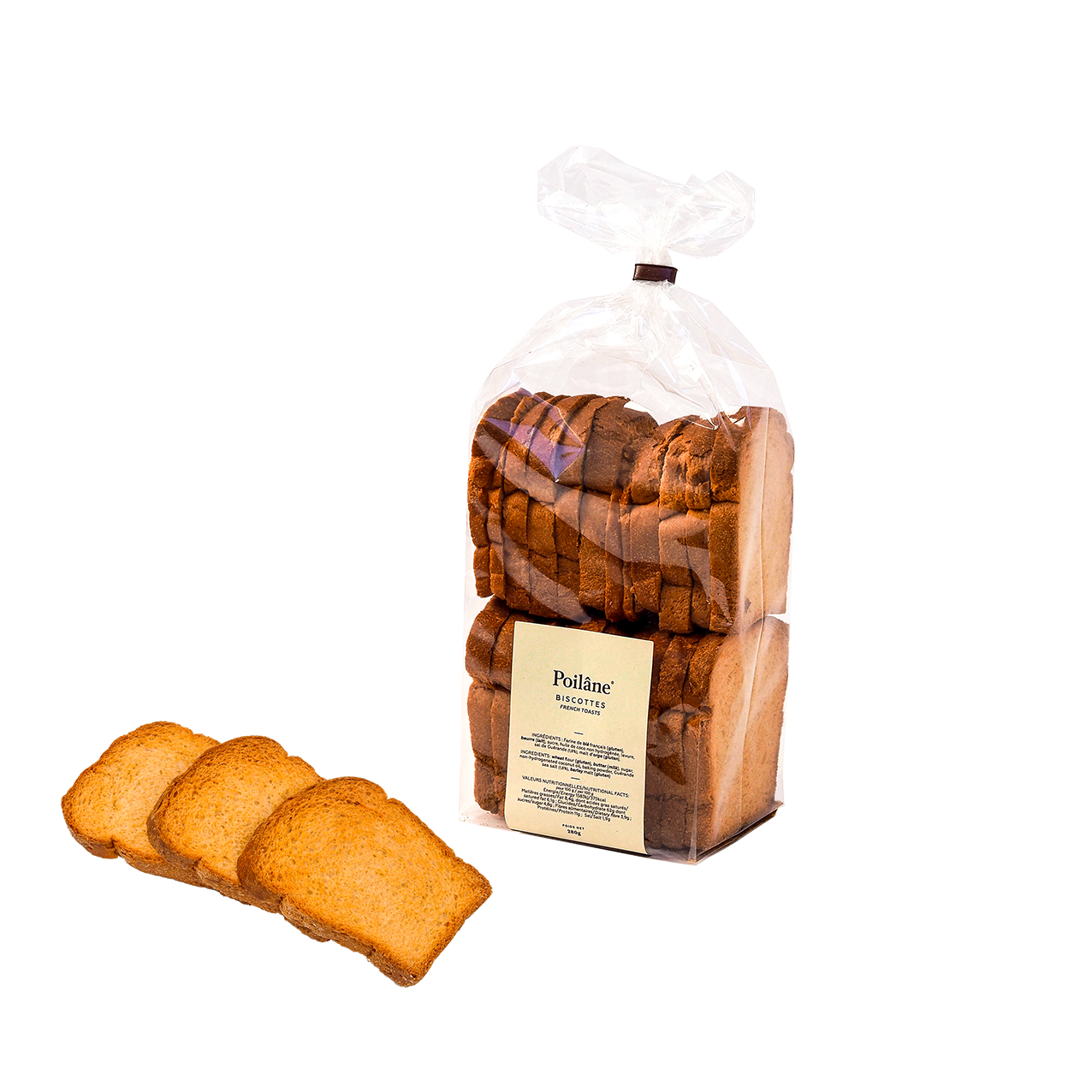 MELBA TOASTS
Regular price
Sale price
5,80 EUR€
Unit price
20,71€
per
kg
---
Tax included.
---
Product availability
click & collect
in our 6 stores in Paris and London
France and International delivery
Standard or Express
Description
La Chanteracoise has been making Poilâne®'s Melba toasts for the past decade: this authentic recipe is the product of the unique savoir faire of France's last remaining artisanal producer of Melba toast. Delicious throughout the day, our Melba toasts are delightful plain or spread lightly with fresh butter and jam.