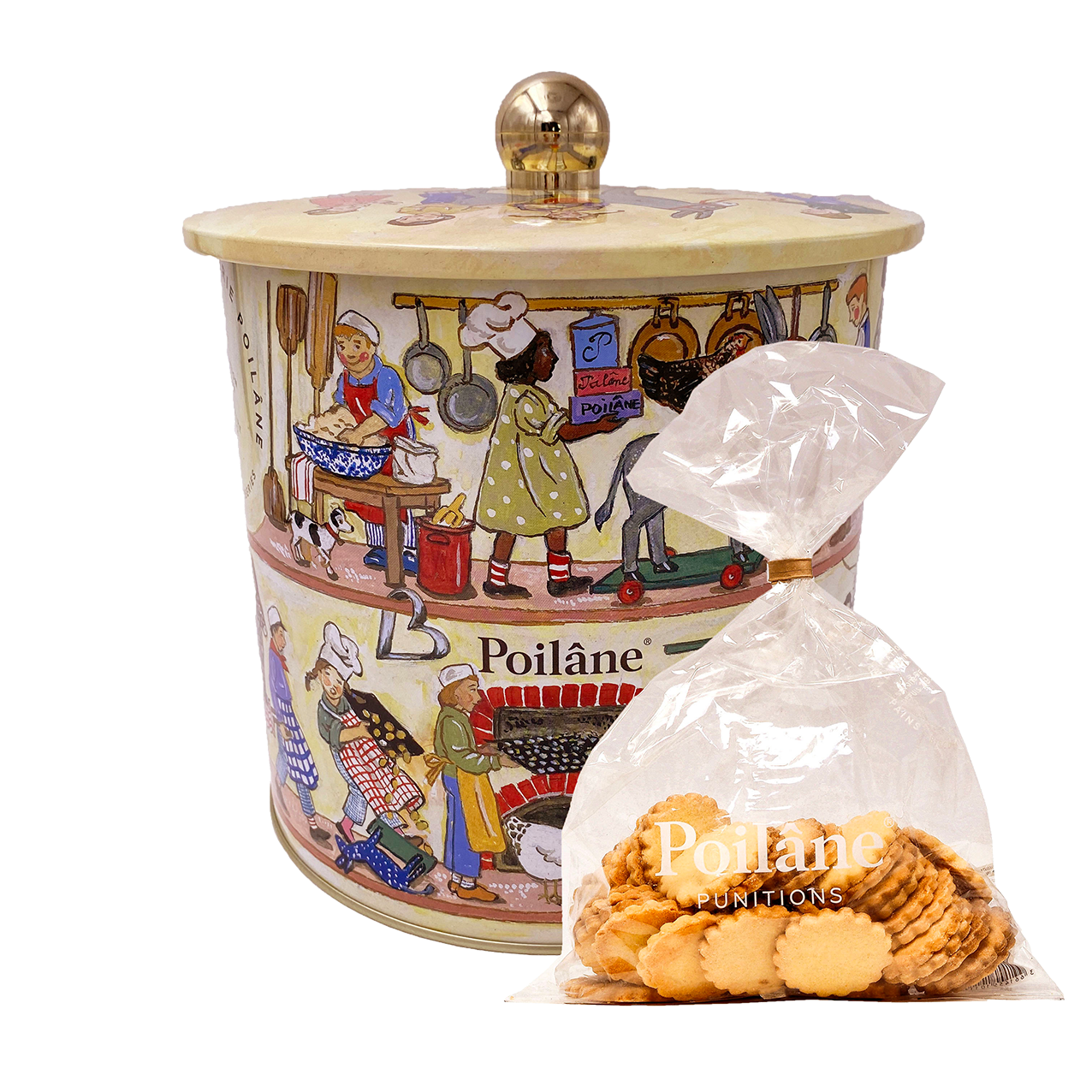 POILÂNE® COOKIE TIN
Regular price
Sale price
47,00 EUR€
Unit price
per
---
Tax included.
---
Product availability
click & collect
in our 6 stores in Paris and London
France and International delivery
Standard or Express
Description
POILÂNE® COOKIE TIN Once upon a time, there were two young children who loved the little Poilâne® shortbread biscuits, called Punitions® as a nod to a mischievous grandmother! Edgard and Violette loved these famous "Punitions®" so much that they dreamed of a pretty box that would tell how their favorite biscuits were made. Their friend Apollonia whispered this sweet wish in the ear of the Alsatian artist Guy Untereiner who, right away, prepared pencils and colors. Under the artist's emotional line, a group of friends drew a strip of friends who, in a joyful mess, mixed eggs and fresh butter, flour and sugar. After the kneading comes the moment to play with the roller to spread the biscuits dough, then to cut out a lot of small serrated circles. About ten minutes on the wood fire, Edgar and Violette can enjoy themselves, their golden biscuits are ready. And to make their dream come true, the Poilâne cookie tin contains 900g of Poilâne® Punitions® biscuits.