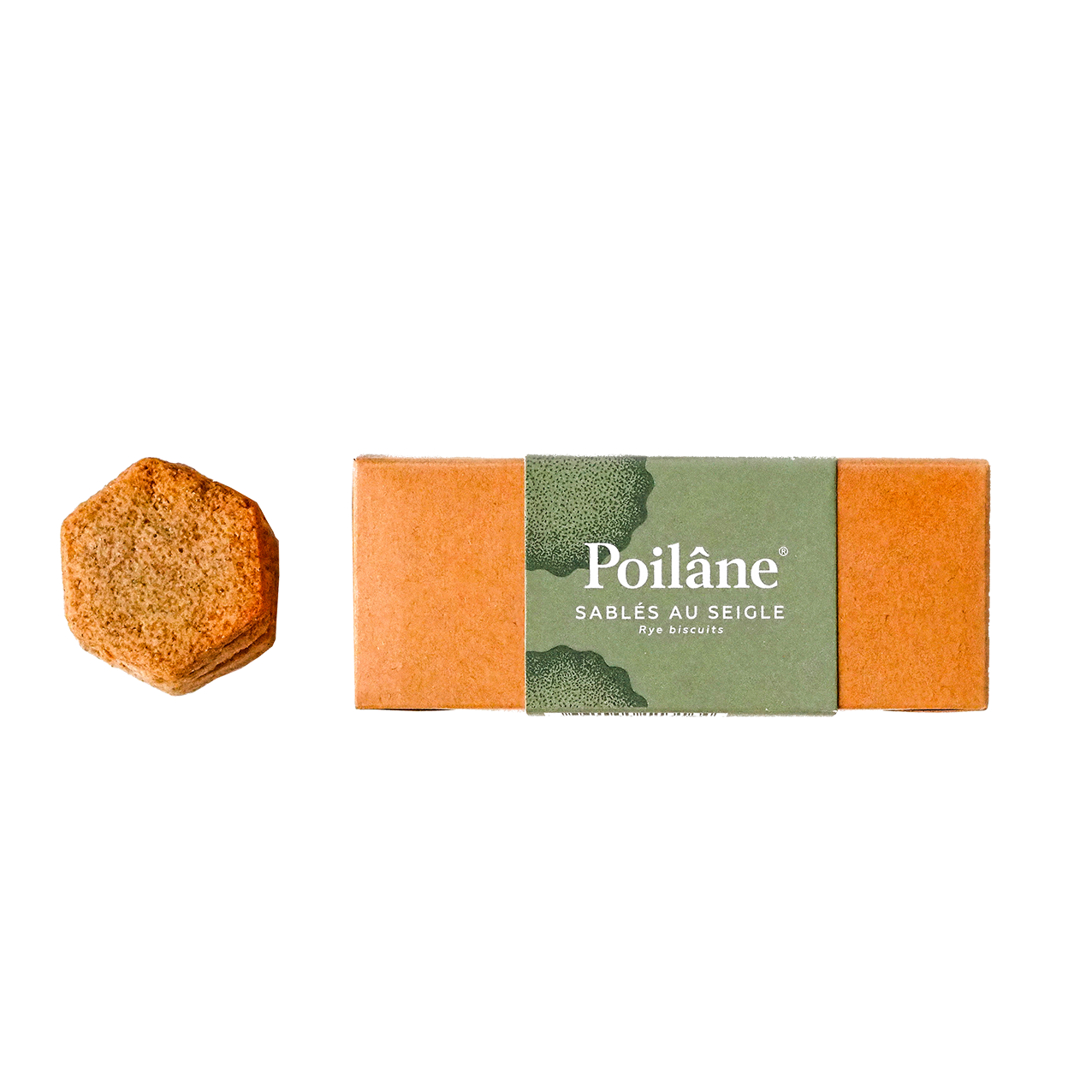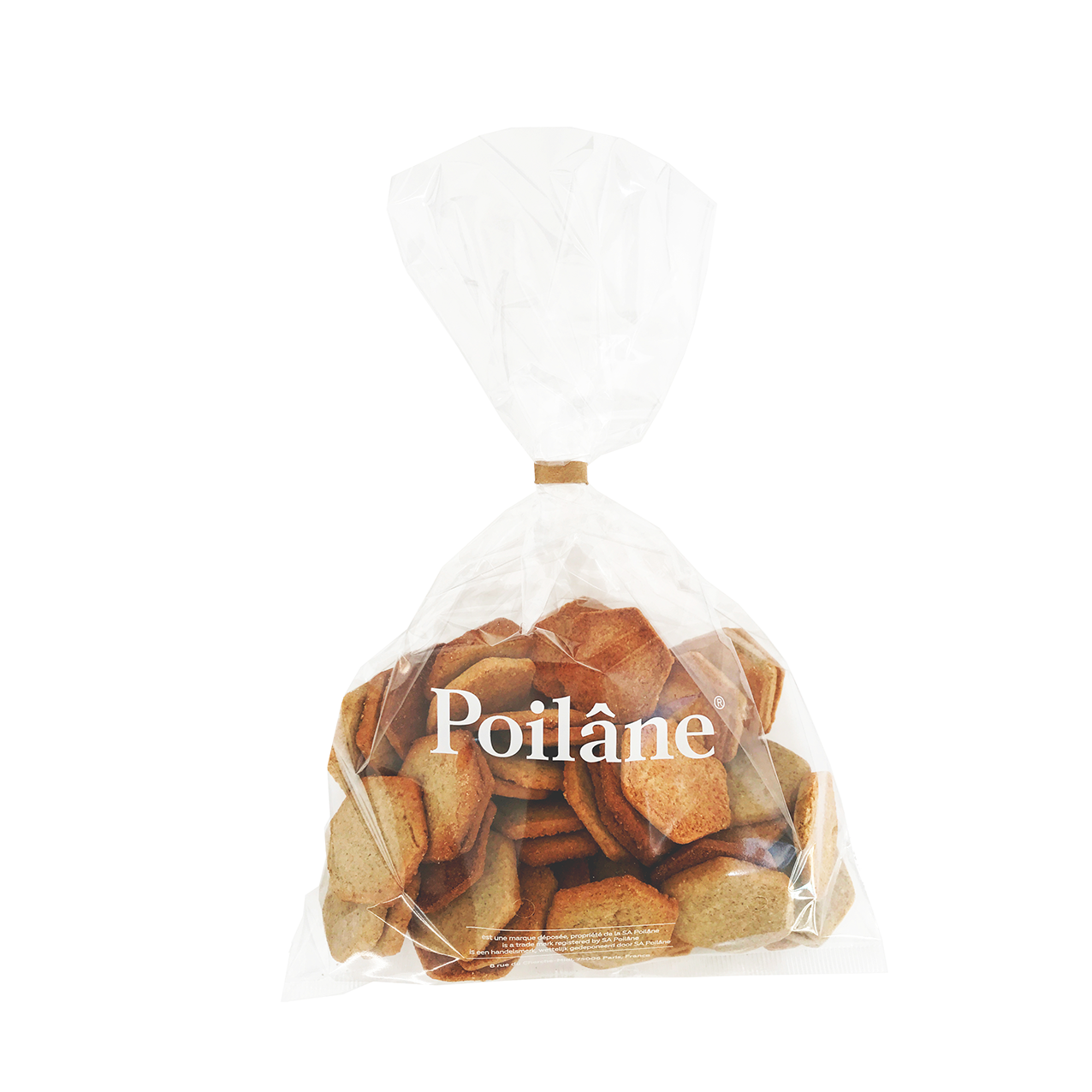 RYE BISCUITS
Regular price
Sale price
7,40 EUR€
Unit price
67,27€
per
kg
---
---
Tax included.
---
Product availability
click & collect
in our 6 stores in Paris and London
France and International delivery
Standard or Express
Description
SWEET TASTE The Poilâne® Rye biscuit is hexagonal, with a texture that brings wafers to mind. Rye is an ancient grain, whose flour has a distinctive scent. The care brought to the creation of our biscuits is the same regardless of their flour; every flavor is free of additives and preservatives. Delicious on its own, it goes well crumbled over a fruit salad or cooked as the crust for an apple tart. It also can be enjoyed alongside plain yogurt or applesauce.