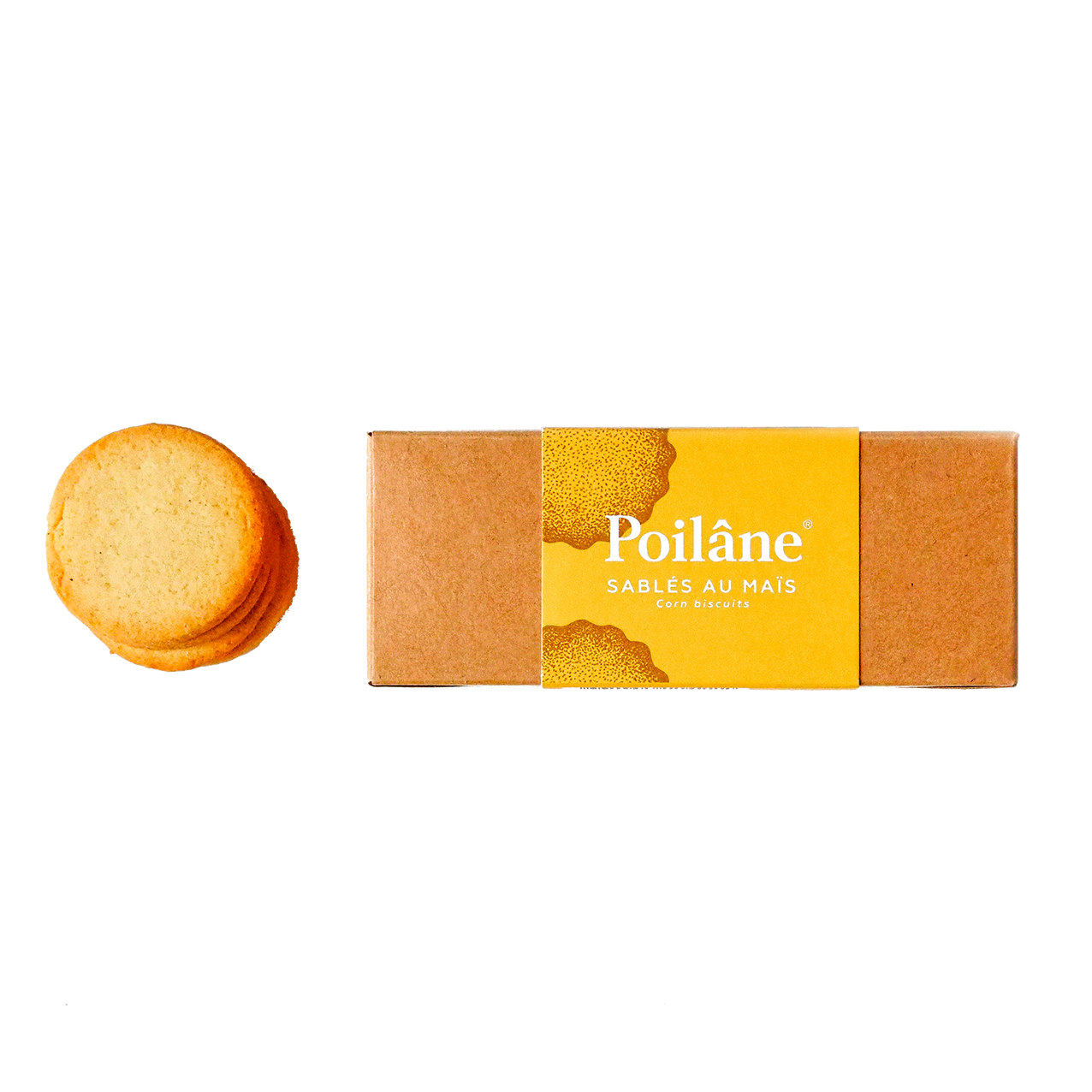 CORN BISCUITS
Regular price
Sale price
7,40 EUR€
Unit price
49,33€
per
kg
---
---
Tax included.
---
Product availability
click & collect
in our 6 stores in Paris and London
France and International delivery
Standard or Express
Description
LOW SUGAR BISCUITS The Corn biscuit showcases the taste and the fragrance of the grain that makes it up. Poilâne's recipe is light on sugar, allowing the natural sweetness of corn to come through. The Corn biscuit is round with smooth edges. The care brought to the creation of our biscuits is the same regardless of their flour; every flavor is free of additives and preservatives. Naturally sweet, this biscuit is an excellent accompaniment to tea.