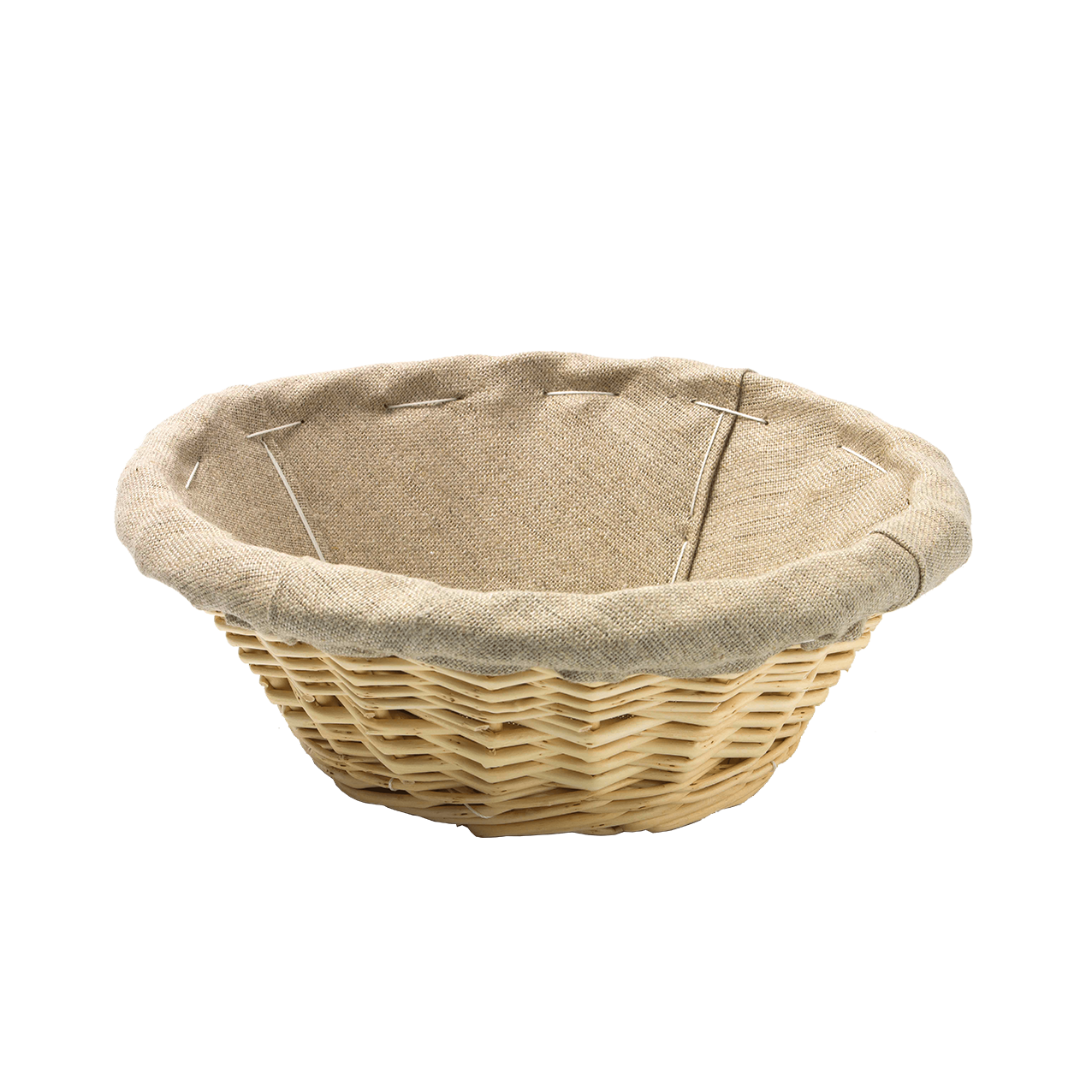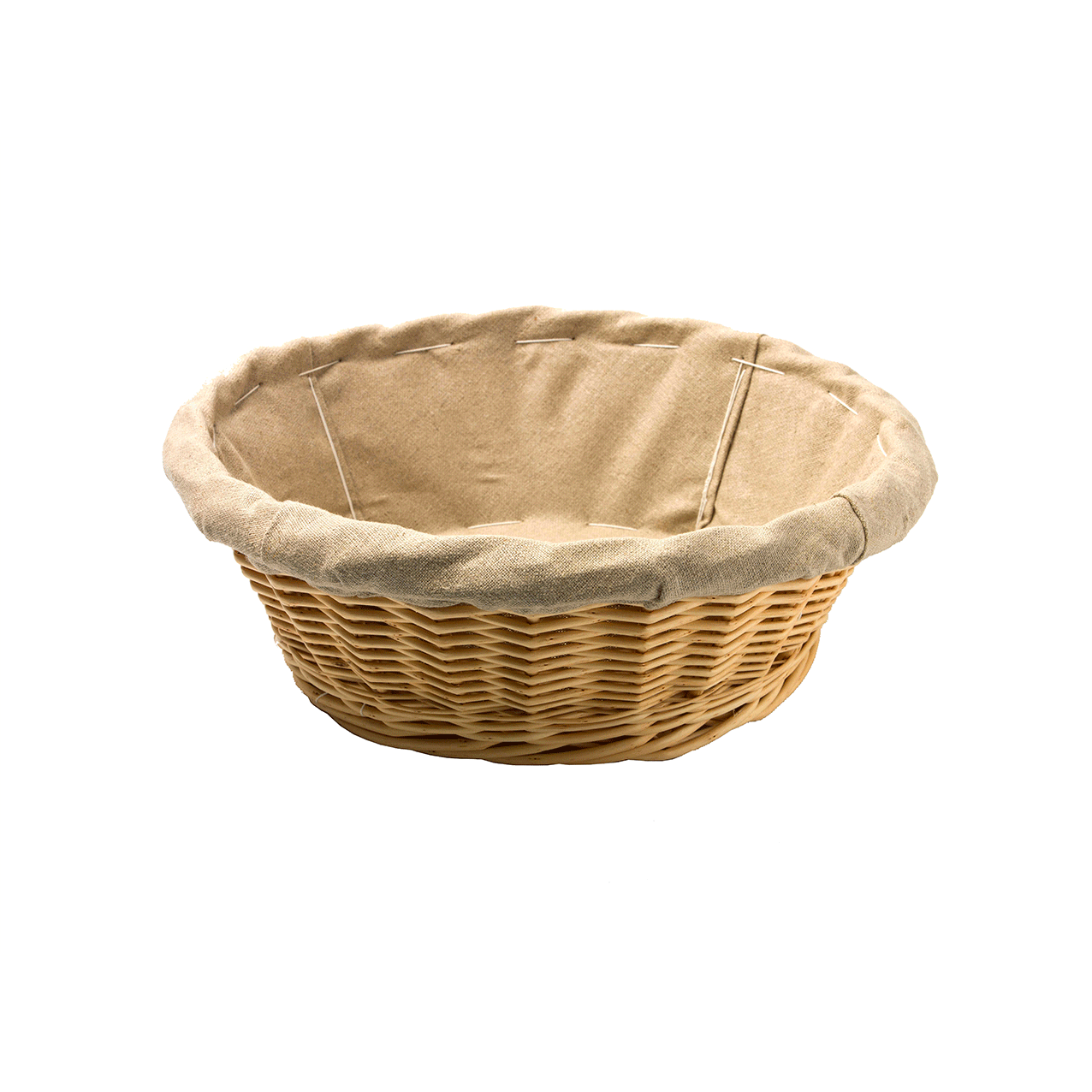 BANNETON WICKER BREAD BASKET
Regular price
Sale price
55,00 EUR€
Unit price
per
---
---
Tax included.
---
Product availability
click & collect
in our 6 stores in Paris and London
France and International delivery
Standard or Express
Description
BANNETON WICKER BREAD BASKET Our bannetons at Poilâne® are linen-lined wicker baskets that are used by our compagnon-bakers to proof our signature sourdough and rye breads. The baskets are woven using unstained, unvarnished, peeled basket willow and lined in linen, a natural fiber that regulates temperatures, maintaining warmth in winter and letting air flow in the summer. Our linen and wicker baskets are essential to the proofing process. They may also be used to serve bread at meals and by bakers who are looking to try their hands at making homemade bread. Our wicker bread baskets are available in two sizes: small (diam. 25 cm 10 in., ht. 9 cm, 3.5 in.) and large (diam. 38 cm 15 in., ht. 14 cm 5.5 in.).